As in many Asian cultures, the concept of face plays a big role. Being confrontational, losing your temper, or showing strong negative emotions in public are all considered very negative in Lao culture. Not only will you lose face and look bad, you will also find that this sort of behavior is not productive in accomplishing what you want to accomplish. Avoid doing anything that may cause you or your Lao friends to lose face.
Lao culture is strongly hierarchical. Respect must be given to those of higher social status, and to elders. Education, profession, age, and clothing all help to place a person within this hierarchy and to shape the way that that person is treated by others. A person's social status also determines how they should be greeted.
It is not common to touch someone's hand when greeting them. The typical Lao greeting is called the Nop and involves pressing your palms together and bowing your head slightly. Typically, the person of lower status offers the Nop. Laos of very high social status, such as monks, are not expected to return the Nop.
It is considered rude to lie. Even white lies, which are generally more acceptable in Western culture, are taboo. If someone says something to you that seems a bit too direct, don't take offense—just understand that honesty is the cultural norm in Laos.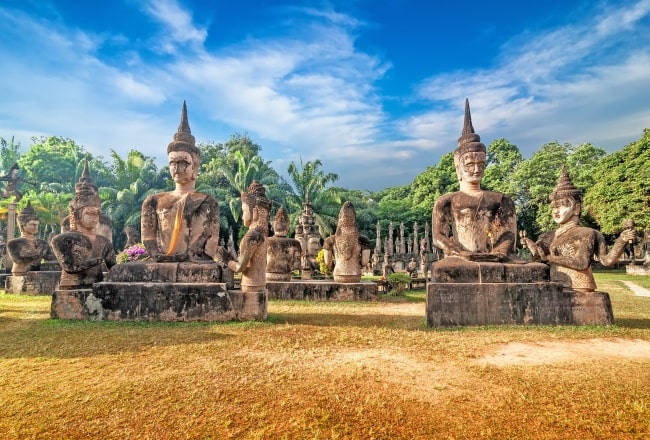 There are also important customs and etiquette surrounding the feet. They are considered to be the lowest and least clean part of the body. You should never show someone the bottoms of your feet, point with your feet, or have your feet higher than the level of someone else's head.
Check below top things you should do or should not do in Laos and some basic etiquettes you may encounter in the country.