This exciting journey takes you through remote villages and into the heart of rural Laos, offering up close and personal views of the Laos of today that you would not normally see on the roads.
Not only is this train journey an incredible visual feast, it dramatically reduces overland travel times between major towns and provinces. Traditionally, an overland journey by road between Vientiane and Luang Prabang would take up to eight hours. The new train journey cuts travel time down to a mere two hours, making this both more economical than the overland road and even flight options, and a lot more environmentally friendly!
The high-speed train makes stops at small towns and villages that were not easily accessible by road, opening up a whole new world of possibilities to discover and explore the serene, and what feels like trapped in time, provincial Laos.
One such town is the small quaint village of Mueang Xai, also known as Oudomxay which is located north of Luang Prabang in the Nam Ko river basin and surrounded by striking mountains. From Mueang Xai you can take a 45km drive to the Chom Ong cave with its thrilling and impressive passages and tunnels that take you to a scene adorned with dazzling stalagmites and stalactites, a reminder of the wonders of the natural world and an experience that will stay with you for a lifetime.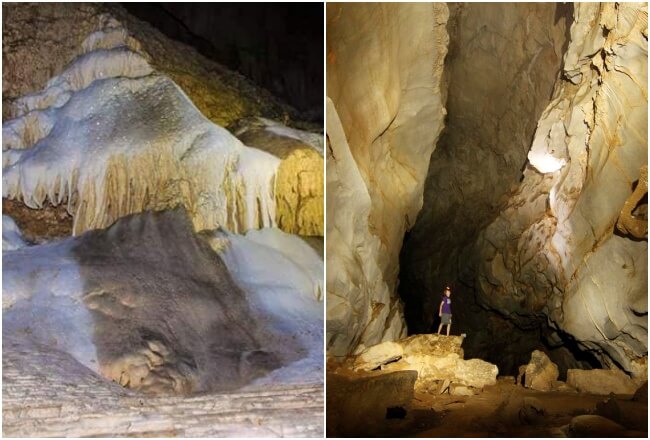 Other stops along the line include Phone Hong, the revitalised Vang Vieng, Mueang Kasi, and Boten which is located right on the Laos-China border.
Discovering the rich multicultural northern region of Laos is what travel is all about; savouring the local cuisine; admiring the traditional fabrics that are pieces of art in themselves; and immersing yourself in a different way of living shared with the warmth and welcoming nature of the beautiful people of Laos.
The train itself is all you would expect from modern train travel: Super comfortable seating in air conditioned carriages, yet still embracing the romance of rail.
The high-speed railway is a modern form of transportation in a country that is steeped in traditional ways. It's a fascinating juxtaposition of modern technology with Laos' ethnic towns and tribal villages. This new way to travel through Laos takes visiting the country into a whole new era, connecting the old with the new in an unimposing, tasteful, and convenient manner.