Sonasia Holiday is a local travel agency, creator of tailor-made tour packages and generator of ethical emotions in Vietnam, Thailand, Cambodia, Myanmar (Burma), and Laos.
Our teams have crisscrossed this region for decades. With them, you will not only discover the unmissable sites but will also and often go off the beaten track, in a responsible and enlightened tourist environment.
In a deeply humanist vision, we put people at the heart of our activities by capitalizing on their inner richness, their qualities, their skills, their ability to offer, educate and learn ... in the name of exchanging and meeting between peoples and cultures.
Particularly specialized in the western market, our trilingual English, French, and Vietnamese team is made up of people from all over the world and is divided between the head office in Hanoi (Vietnam), the operation offices in Vientiane (Laos), and representative office in Ho Chi Minh (Vietnam), Da Nang (Vietnam), Luang Prabang (Laos), Bangkok (Thailand), Siem Reap (Cambodia), and Yangon (Myanmar)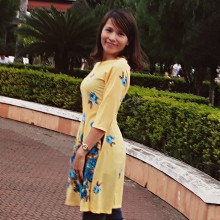 A JOURNEY OF INSPIRATION
Thi Kim HOANG,
The founder
Where it all began
The Sonasia Holiday story began in Vietnam back in 2012 when two young entrepreneurs, me and Huong HOANG realised that it was the perfect time and place to start a travel company. Shortly after, Sonasia Holiday was created with the vision of not only a travel agency, but also of a humanist project
Pushing Bounderies
From these modest roots, we quickly set about creating Vietnam's most innovative and exciting tours, opening the country up to curious, dynamic travelers. Before long, we had gained widespread notoriety for our consistency and ingenuity, quickly becoming one of the leading tour operators in Vietnam.
Eager to continue our pioneering role of travel innovation in Asia, we began to look outside the borders of Vietnam to expand our influence. In 2015, we founded a partnership with a local operator in Cambodia and officially launched our second destination.
Utilizing this stable foundation, we moved into our developmental period, building off our already substantial expertise, knowledge and connections to become even more consistent, better-organised and more innovative.
Asian Expansion
By the turn of year five, we had become one of the leading DMCs in the region, just as intense interest in travel to Indochina began to take hold. In 2017, Sonasia Laos was launched, with offices in Vientiane. A year later, a partnership was created to launch our fourth and fifth destinations in Thailand, and Myanmar.
Future Prospects
Now, after a decade of setting up and expansion, we look back with the bold pride of what we have done. What a great journey we have made!
However, we understand that it is just the start, our humanist project is still at the very beginning of its journey. Our mission of promoting and protecting the beauties of Asia still has a long way to go!
Keep it tight! We are planning to go faster and faster
life is either a daring adventure or nothing at all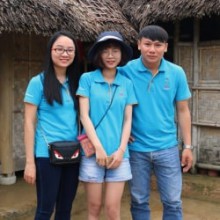 A TEAM OF PASSION
They are advisers, explorers, guides, reservations, or IT specialists.
Always committed to enhancing and preserving their native or adopted country, they share a common desire, driven by the same spirit of service: to offer our travelers a great human experience through the pleasure of traveling.
They are Vietnamese, Laotian, Cambodian, Burmese, Thai or expats living in these countries.
They symbolize the successful rapprochement between Southeast Asia and the rest of the world, all united by the same passion for travel and their profession... the most beautiful in the world, that of bringing people together in their diversity.
Through their dedication, through the skills they demonstrate day after day since 2012, they bring to life the values of dialogue and sharing that are so dear to them, by embodying the soul of their country and our philosophy. They are the richness of Sonasia Holiday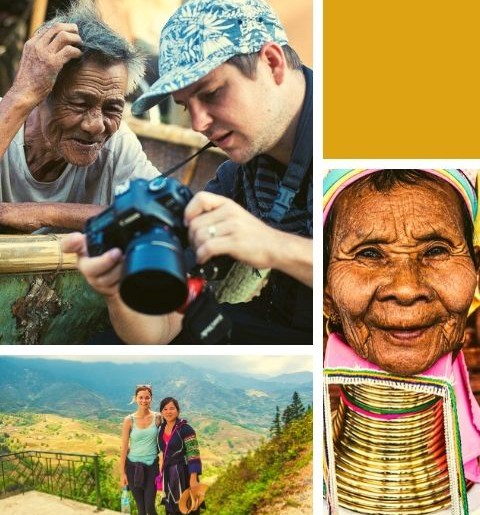 Our production
A team of field and passionate men explore every corner of the country. They unearth, for you, hidden wonders, buried deep in the cities and the countryside. They then do everything to allow you to experience it.
Their only objective: To make you discover their country beyond its tourist facade.
Our travel consultants
A team of French and English speaking advisers, passionate and knowledgeable about the field, will accompany you throughout your reflection. Based on your expectations, each advisor takes meticulous care to create, hand in hand with you, a trip that adapts to your wishes, a trip that resembles you and that allows communion between the local populations and the traveler, In respect of each.
Their only objective: to make your travel dream a reality.
Our escorting guide
They are your guardian angels and our ambassadors. They embody the soul of their country and showcase its riches. Leaving nothing to chance, they ensure the smooth running of your program and visits, to allow you to make the most of your trip.
Their only objective: To watch over you and guarantee you a course without shade and without risk.
Our logistic team
Behind each trip, a whole team takes care of the logistics: reservations, choice of guides and drivers, quality control of services, preparation of equipment for specific routes. In conjunction with local service providers, they manage negotiations and the search for new partners to constantly expand our offer to travelers.
Their only objective: to provide you with the best services at the best conditions.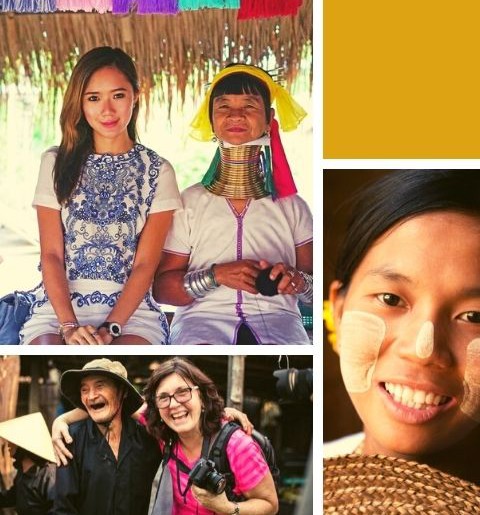 NOT ALL THOSE WHO WANDER ARE LOST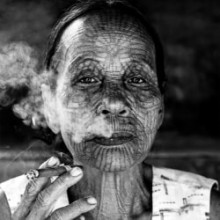 THE VALUE WE KEEP
As you would expect of a well-established and professional organization, we have certain core values which are at the heart of everything we do and drive the entire team to the right direction.


Sustainability
We make everything to reduce social and environmental impact at every stage of your trip. We also promote responsible travel.


Trust
We are working in the travel industry for 10 years now and built strong relationships with all our stakeholders. You can trust our team to make your travel dreams come true.


Genuineness
We do not forget our roots and keep in mind what makes who we are today. We are a small team yet very strong and real.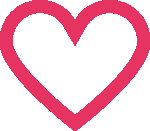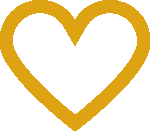 Passion
We are true adventurers and we are passionate about travel ! We make the best from each destination for you to live an unforgettable journey.


Communication
We communicate openly and ensure that travellers' expectations are always met. Tell us what you want, we will listen


Involvement
Our team is dedicated and is working hard to create wondefull tours and offering a high quality service.
FEAR IS ONLY TEMPORARY. REGRETS LAST FOREVER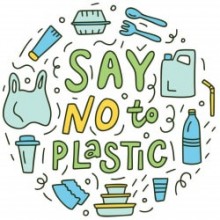 RESPONSIBLE TRAVEL
As a responsible travel agent, we always try our best to develop and offer the local travel community, to make it a better place with the least impact on the local culture and tradition
Foster cultural interaction
Foster cultural interaction
We do our best to foster communication and involve the local communities in our activities. We try to facilitate cultural exchange and authentic meetings.
Support local charity
Support local charity
We are participating in several projects in remote and disadvantaged areas, to support small infrastructure construction or help kids in medical emergency.
Reduce environmental footprints
Reduce environmental footprints
We take actions to minimize our impact on the nature and environment, through eco-friendly transportation or waste recycling for instance.
Support ethical partners
Support ethical partners
We make sure that all our stakeholders follow the same sustainable practices. We also favor partners that are committed in ethical projects such as fairtrade shops.
LIFE ISN'T ABOUT FINDING YOURSELF. LIFE IS ABOUT CREATING YOURSELF.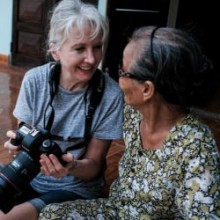 WHAT OUR CLIENTS SAID...
For almost 10 years, more and more of you have been traveling with us and sharing the same passion for the discovery of Asia and human adventure. We make it a point of honor to collect the impressions and comments of our travelers.  Whether positive or negative, they help us to evolve our services. Hope to see your comments from travelers warned soon at this place, good reading!
28-day family holiday in Myanmar, Laos and Thailand
We went on an amazing 28-day long trip to Myanmar, Laos and Thailand and loved it. Sonasia Holiday made the whole process very smooth and easy, from proposing an itinerary, to making changes to fit what we w... More
Family /
28 days
/ Cruise
The details, advice and help were perfect
We used Sonasia Holiday.Com' to plan our week in Laos and also our transfer into Hanoi. Ms. Flori, did a superb of helping us choose great hotels in Vientienne and Luang Prabang, as well as customiz... More
Family /
7 days
/ Family Vacation
TRAVEL IS THE ONLY THING YOU BUY THAT MAKES YOU RICHER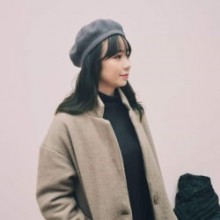 STAY CONNECTED...
We can be reached by direct phone call, WhatsApp, email, or Facebook messenger, 24/7. We are always available to help you with explore the beauties of our countries.
We believe you have the right to arm yourselves with as much information as possible before making any decision.
Check below the detailed information for our different destinations, our plans by travel theme or time frame to learn more before moving forward...
Either are you wondering about best time to visit, visa policy, or how to get the cheapest flight, we have your back!
WHAT MORE? Choose the country you plan to visit, then search for your nationality below to see our special travel tips & advice for your country. CONTACT US if you cannot find yours.