Long an isolated, off-limits country, Myanmar (aka Burma) is now open for business.
And that's good news for you: the ancient temples of Bagan, crumbling colonial streets of Yangon, and the former royal capital of Mandalay are all available for you to visit.
And, despite a buffet of no-go areas present throughout the country, Myanmar IS safe. Myanmar may not APPEAR safe at times, because of on-going ethnic "issues", but, as a tourist, these hardly affect you.
Petty theft is almost non-existent. Hassle levels are LOW. Crimes against tourists are actually super rare. Often, the worse that you'll have to deal with is the occasional overcharging, which is tourists should be used to by now.
People in Myanmar are very friendly and – in most places – refreshingly NOT jaded when it comes to tourists.
However, you do need to be responsible when you travel…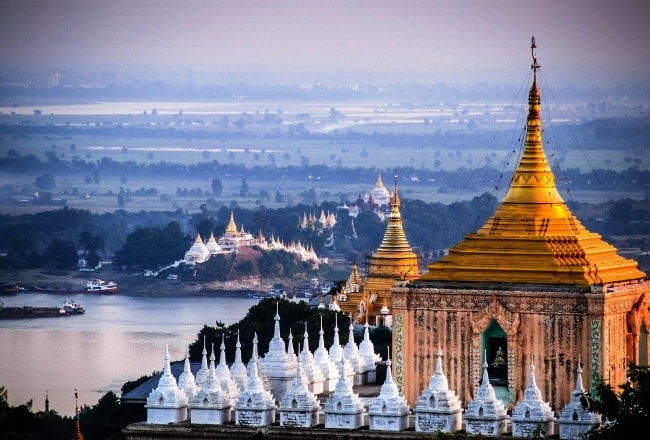 Here are some facts showing that Myanmar is safe for tourists:
In fact, tourism is BOOMING. In 2017 Myanmar received 3.44 million visitors and the numbers have been rising steadily.
Let's put that into perspective: in 1995 Myanmar boasted just 21,000 visitors. So between 1995 and 2017, that's an increase of 16,190%. That's enormous.
This shows you not just how much Myanmar has opened up, but also how willing tourists are to visit, too.
Many people arrive as a part of a tour, but independent travel is totally doable. Myanmar is definitely becoming a popular spot for backpackers.
Myanmar is not a model country though, let's be honest. Poverty and corruption are rife, the military still practically rule the country, and armed inter-ethnic conflicts continue. Myanmar is also the world's second largest producer of opium after Afghanistan.
That being said, Myanmar is still 122 on the Global Peace Index, which is just one below the USA. So while Myanmar is dealing with its own unique problems, it's important to remember that some Western countries are not much better off.