The answer is a very loud YES!
Though not mandatory by the law, a travel-insurance policy to cover theft, loss and medical problems is a good idea. Be sure that your policy covers ambulances or an emergency flight home.
Some policies specifically exclude 'dangerous activities', which can include scuba diving, motorcycling and even trekking.
A locally acquired motorcycle licence is not valid under some policies. You may prefer a policy that pays doctors or hospitals directly rather than you having to pay on the spot and claim later.
If you have to claim later, make sure you keep all documentation.
Traveling without an insurance plan is never a good idea, especially when you are traversing unfamiliar territory with rules and regulations that are different to what you know at home. Not only does an insurance plan help protect you against uncertain financial and health risks, but they also provide you with a peace of mind as you travel.
Accidents do happen and we cannot always prevent them, but if you are covered by insurance, you will not have to pay the full cost of a loss, which can come in mounting bills. And when it comes to peace of mind, this will not be just for you, but also for your loved ones back home.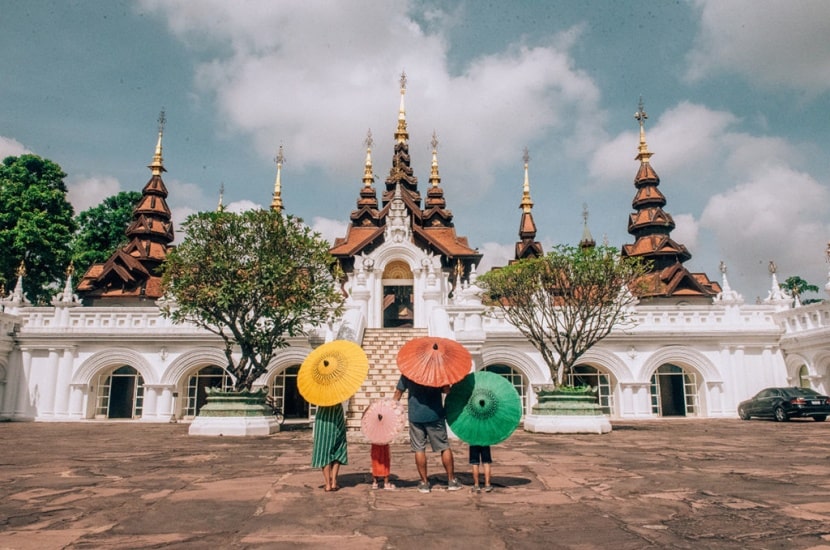 Here are some of reasons you want to get travel insurance for Thailand:
Traffic Accidents
In the cities, the streets can be a snarl of cars and motorbikes. When you add in high rates of drunk drivers, the road can be a dangerous place.
As a pedestrian, you don't have the right of way. And when riding on motorbikes, you're increasing your chances of getting injured.
Outdoor Adventures
If you try risky activities like mountain biking, zip lining, scuba diving, or Muay Thai, the equipment can be in rough shape. And safety is sometimes an afterthought.
Food Poisoning
Unhygienic street food or local restaurants, along with spicy and unfamiliar cuisine, can wreak havoc on your stomach. It's common for visitors to get food poisoning.
Jellyfish and Sharks
Jellyfish can be found at some beaches in Thailand and their sting can be painful or even fatal.
Shark attacks do happen in Thailand. And sharks can be frequently seen on Thailand's beaches, especially in Hua Hin.
Skin Infections
Rashes, fungal and bacterial infections, and other skin issues can develop in Thailand because it's so hot and humid and often unclean.
Unstable Political Situation
When you travel to Thailand avoid dangerous situations. The American government keeps an updated list of travel warnings about Thailand.
Here is our Safety & precaution for Thailand
Scams
In tourist areas, unscrupulous locals try to swindle unwitting tourists. This includes fake airport taxis, fake gems for sale, corrupt police officers, fake travel agents.
Check out some of the most popular tourist scams in Thailand here.