Cambodia visa policy is quite easy and can be divided into 4 main categories: visa free or visa exemption (14-21-30 days), visa on arrival (30 days), e-visas (30-days) and visa or official approval required in advance for blacklisted countries.
In general, nationals of any country other than Afghanistan, Algeria, Bangladesh, Iran, Iraq, Pakistan, Saudi Arabia, Sri Lanka, Sudan and Syria can either apply for an eVisa online for visa on arrival to visit Cambodia.
The free visa (visa exemption) is available for 9 countries from its Southeast Asia neighbors. And of course, you can apply visa via one of the Cambodia embassies or consulates abroad if it is the more convenient way for your case.
Check out the map below to get a general idea (click to enlarge the image):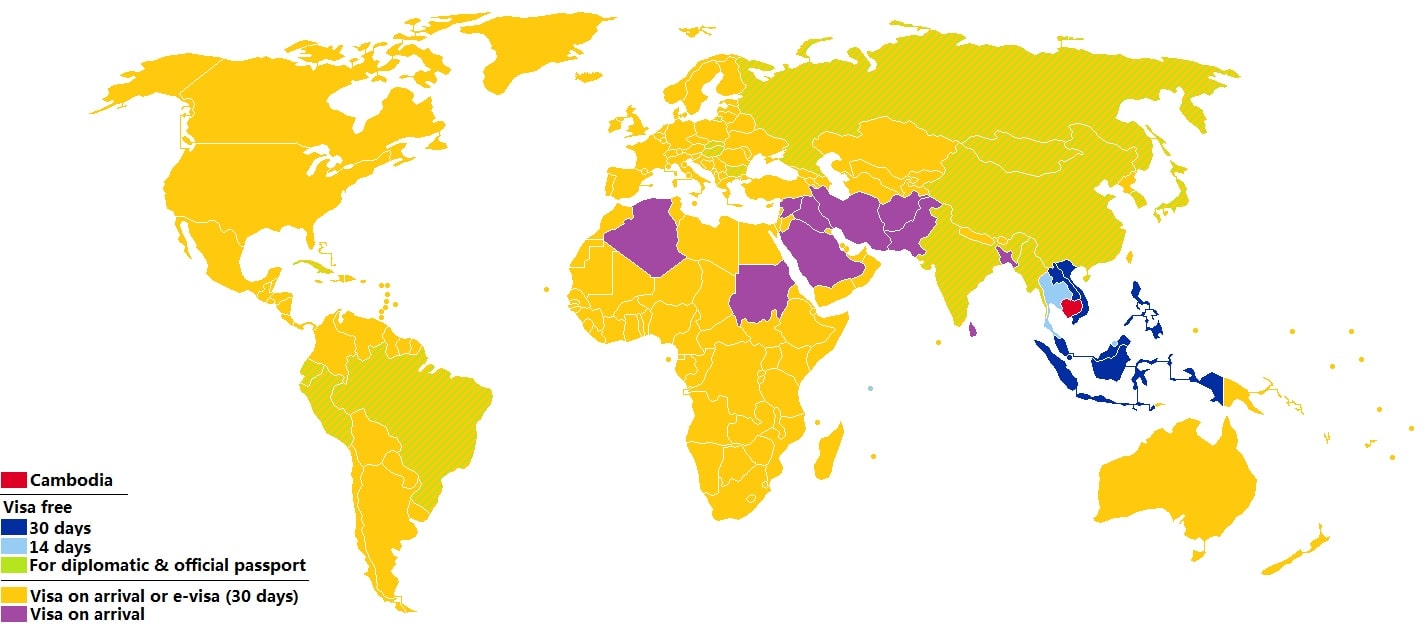 Step by step, we will make it all clear below.