Some of the activities are good all year round, no matter how the weather is. Below is the list of some highlighted things to do that you should not miss when visiting Myanmar and the best time for it.
Shwedagon Pagoda
Type: Classic visit
Best time: November to April
No visit to Yangon is complete without a visit to one of the most famous pagodas in the world. It is like the Eiffel Tower of Yangon—Yangon being the main commercial city of Myanmar. This massive golden icon can be seen from most rooftops in the city. In fact, many clubs and bars seek out prime rental spaces and shell out extra money for a view of this place. It is a symbol of pride for the people of Myanmar.
A visit here is absolutely breathtaking and magical. There are four entrances, each leading up a flight of steps to the pagoda's platform. There are also eight planetary posts, one for each day of the week (Wednesday is split in two). Burmese Buddhists will go pray at the respective post where they were born. Each planetary post is ruled by an animal - garuda for Sunday, tiger for Monday, lion for Tuesday, tusked elephant for Wednesday morning, tuskless elephant for Wednesday afternoons, mouse for Thursday, guinea pig for Friday and naga for Saturday. The price for the pagoda is 8,000 kyats (US$6) for foreigners, and opening hours are 04:00 – 22:00 hrs (seven days a week).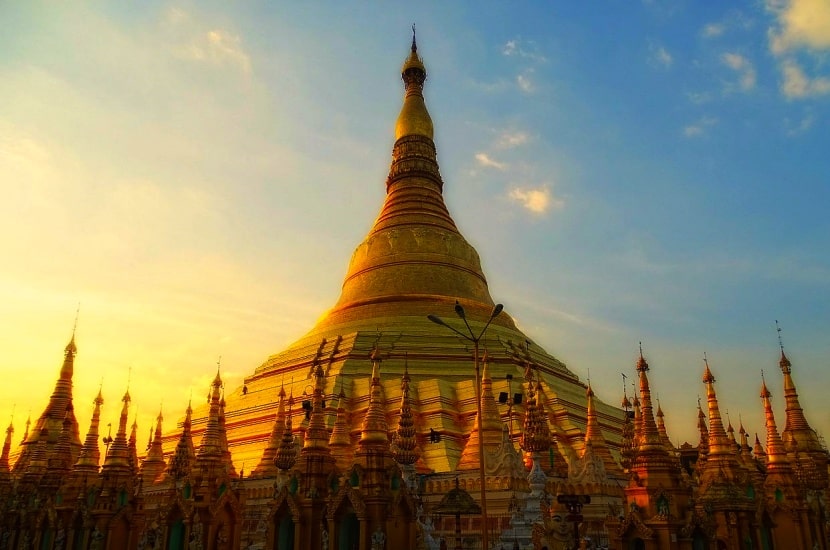 Exploring the famous Inle Lake
Type: nature and culture
Best time: whole year
The leg-rowers of Inle Lake will bring joy to any traveler. Riding in a long, skinny boat powered by an engine and boat driver at one end, tour-participants on this ecologically rich lake will go to silversmiths, silk weavers, and pagodas at Indein. Visitors find this idyllic place to be a sanctuary after long days of traveling and trekking around Myanmar. Stay in a hotel on stilts or in the nearby town Nyaungshwe for access to delicious local and international restaurants.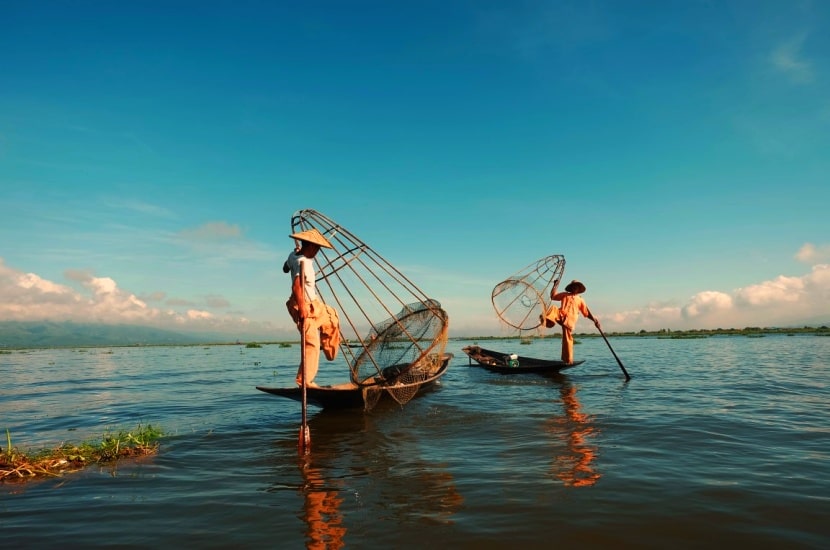 Diving in the Myeik Archipelago
Type: adventure
Best time: November to April (peak around December to February)
This stretch of land around Myeik is surrounded by unexplored corals, fish and sea life. Several diving companies feature liveaboards where tourists can island hop, snorkel, and scuba dive to their heart's content. Cruises and tour packages are available, since getting around isn't easy.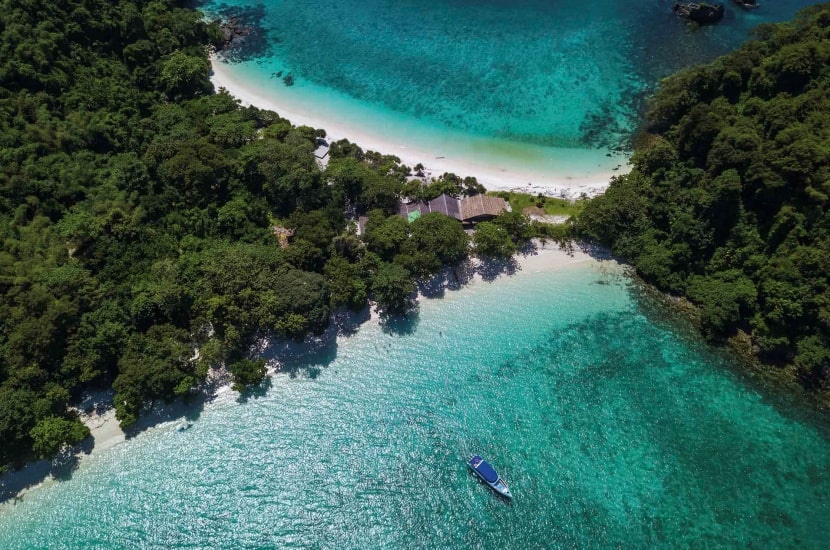 Take a ride in a hot air balloon
Type: Adventure
Best time: Whole year in Inle Lake, November to February for Bagan
Go up in a basket and float into the sky. See the pagodas below. Not for those with a fear of heights or backpackers on a budget, because these rides don't come cheap. But if you have money to spend, a hot air balloon ride over Bagan (or Inle Lake) is as mystical and wonderful as it sounds. Prices for these rides range from U$300–U$400.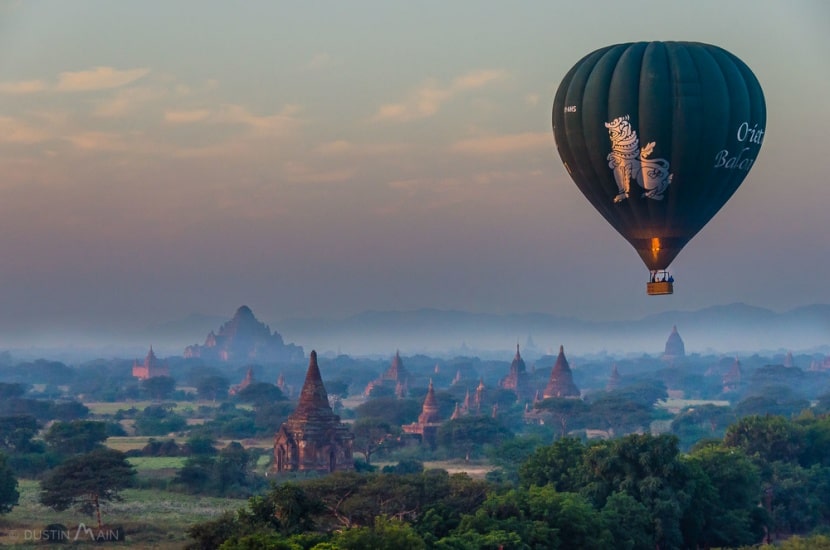 Trek in Kalaw
Type: Adventure
Best time: Whole year
Typical treks through Kalaw, the hill station in Shan State just minutes from Inle Lake, run from two days to a week. They work with local families to arrange homestays, which includes home-cooked local meals. Trekkers will see lots of green and see a completely different side of Myanmar, away from pagodas and dust. Multiple trekking companies arrange tours that are relatively inexpensive.