What you plan to do in Thailand should be considered when you want to know the best time to visit the country.
There are so many things to do in Thailand, you could spend a lifetime there and just barely scratch the surface. It is a dream destination for many travelers, and for good reason. The Kingdom of Smiles checks so many boxes that make it an excellent destination for all types of travelers.
You'll find bustling cities, sandy beaches, lush jungles, and ruins of ancient kingdoms. The cuisine is some of the best in the world, and the nightlife is the stuff of legends. Your money goes far here, ensuring a great trip without breaking the bank.
Here are some of the most popular things to do in Thailand and best time for it.
Trek the northern Thailand
Chiang Mai & northern Thailand generally have excellent weather throughout the year, however avoid June – October as that is the rainy season, outside of that period is fine, if you choose December or January make sure you take plenty of spare clothes, it can get very chilly during the winter nights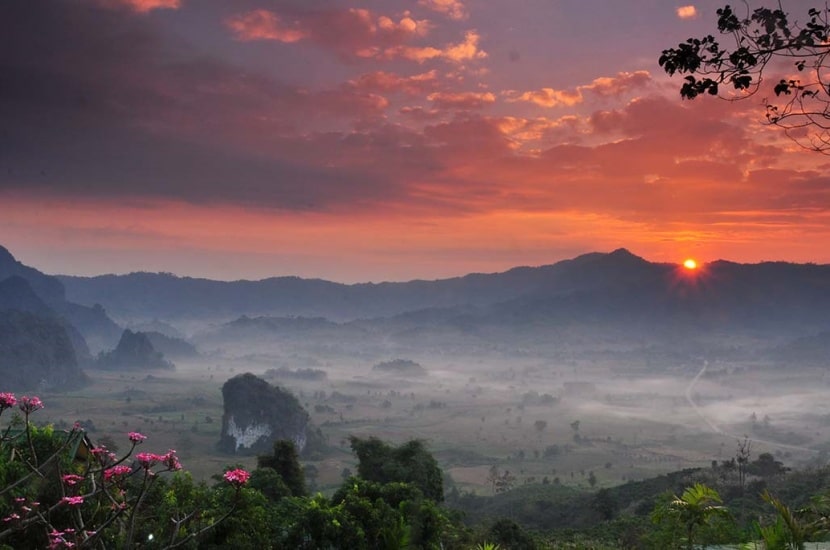 Beach vacation plus snorkeling & scuba diving
Southeast Coast
Between March and April is the best time to visit Thailand's islands of Koh Pha Ngan and Koh Samui for the most incredible diving and snorkeling along the east coast. Enjoy the 26 degrees Celsius warm waters and spot magnificent sea animals, including whale sharks!
Southwest Coast
The southwest coast of Thailand is known for its breathtaking islands and gorgeous beaches. Water temperatures here stay high all year round and the average sea temperature along the Krabi coastline is 29 degrees Celsius. As a diver, December to January is the best time to visit Thailand's west coast. Swim between colorful reefs and spectacular fish species off the islands of Koh Lanta and Koh Phi Phi.
Check out all Thailand things to do page for the full list of what you can expect in Thailand.