From being pedaled along in a cyclo to a wild ride on a motorbike taxi to jetting among more than 20 airports, Vietnam transportation runs as big a gamut as you'll find anywhere.
If you want to travel the length of the country with stops in both Hanoi and Ho Chi Minh City, you'll have quite a few transportation options. Which ones do you choose? It all depends on your time, budget, flexibility and sense of adventure.
With limited time, hopping from north to middle to south by air makes a lot of sense. For more remote destinations like the Northern Highlands, taking the train and hiring a car and driver is the best option.
If you have more time and patience than you do cash, the bus system might be a possibility. Or, if you were born to be wild, you just might hop aboard a motorcycle.
Getting around in Vietnam
Below is how you get around the beautiful Vietnam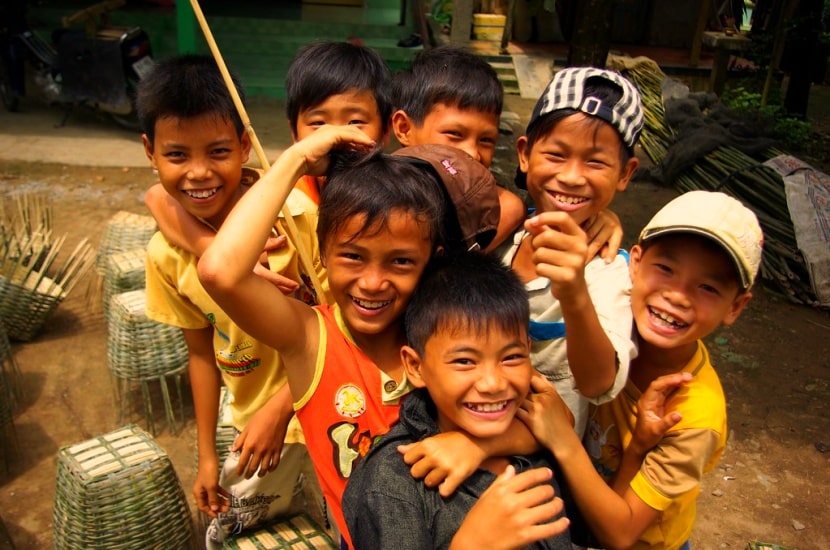 By flight
In the domestic air transport market, Vietnam Airlines still has a monopoly, although Jetstar Pacific Airlines and VietJet Air have cheaper but less regular flights.
Vietnam Airlines domestic flights are quite dense and cover the largest cities in the country, with a recent fleet consisting mainly of Airbus and Boeing. On some short trips, this company also operates the ATR 72 and some Fokker.
Flight schedules may sometimes be subject to change without notice. Unexpected cancellations may occur, in that case, we will adapt your program.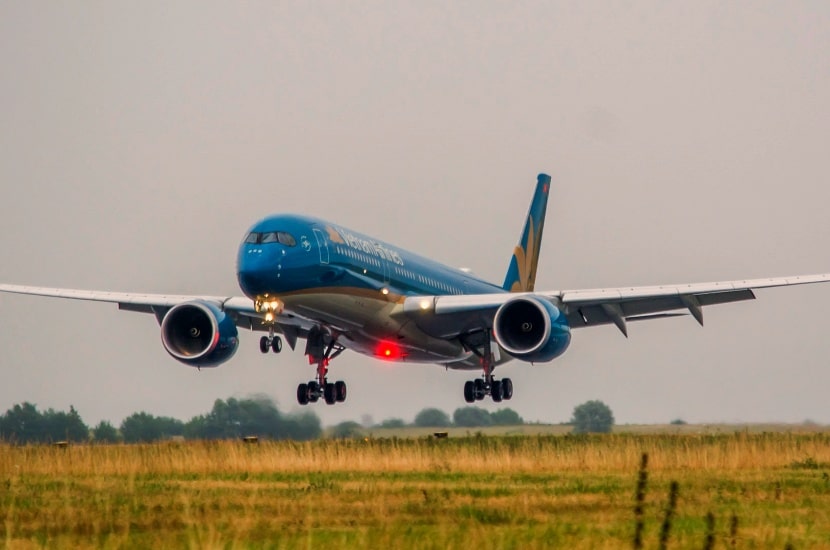 By train
The train is an interesting means of transport but is often uncomfortable and rather slow even if the modernization of the equipment is underway and the railway network is constantly improving.
Vietnamese trains leave and arrive about on time. The express trains connecting Hanoi to Hồ Chí Minh-City are called the Reunification Express. There are four a day in each direction. There are other small lines.
The line is unique, the train must stop at certain places to let the train arriving in front. These stops are not as long as we think. Below are the main websites from which you can consult the timetables and buy your tickets.
Good to know : there are also special cars for night trips, which are attached to regular trains. Designed for foreigners, they contain more comfortable and luxurious compartments, including 2 or 4 berths. These special cars circulate on the lines Hồ Chí Minh City - Nha Trang, Hanoi - Huế, and Hanoi - Lao Cai. Ticket prices are higher, but it enables to save time as you travel while you are sleeping.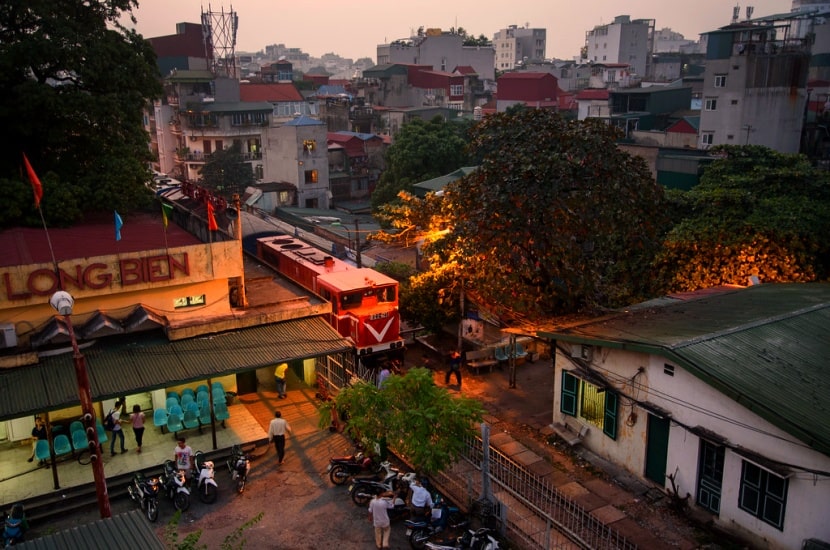 By boat
If you plan to visit both Cambodia and Vietnam, a popular route between the two countries is the fast boat from Phnom Penh to Chau Doc. Of course, you can also travel in luxury down the Mekong on a private tour company's river cruise too.
Once in Vietnam, the place you're most likely to get on the water is Halong Bay, where dozens of private vessels ply the waters, taking tourists to see the magnificent karst island formations.
Day trips and overnight excursions are possible with a full range of ships, from bare-bones to luxurious. Research your choice of boat carefully, or CONTACT US for more detail. There have been some mishaps with boats on Halong Bay, so this is no place to take risks or cut corners.
Ferry services can get you to most of Vietnam's major islands, and hydrofoils also serve some destinations. Once again, you can always CONTACT US to get the latest price and schedule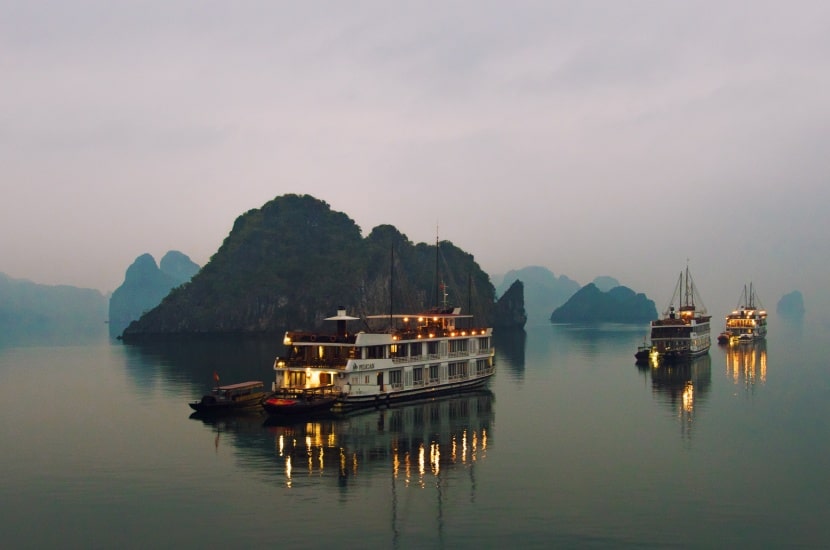 Drive
The network is of uneven quality but constantly improving thanks to economic development. From time to time, you might see public works in progress, especially in the mountain regions.
Two roads connect the North with the South: the old Mandarine road (today route n°1) along the coast of Vietnam and the "Ho Chí Minh track", a new paved road that passes through the Highlands.
4-lane roads exist, and the network is growing every year:
In the south when leaving Hồ Chí Minh City towards Vũng Tàu and Nha Trang, or from Hồ Chí Minh City to the Mekong Delta.
In the north, the main highways connect Hanoi to Haiphong and Hanoi to Sapa. At the motorway toll, allow between US $0.6 to 1.1 per car and a little less for motorcycles.
In general, the roads are as good in the south as in the north.
We never drive fast in Vietnam : either because the speed is limited by the law, speed cameras in support, either because of the tumultuous traffic, or because of the mountainous nature of the roads where we do not exceed 18 mph. Note that in Vietnam we drive on the right.
Caution! There is a crowd on the Vietnamese roads and the roadsides are often flooded by small farmers who always have something to spread there to dry. To this must be added the crossing of dogs, cats and other wild animals ...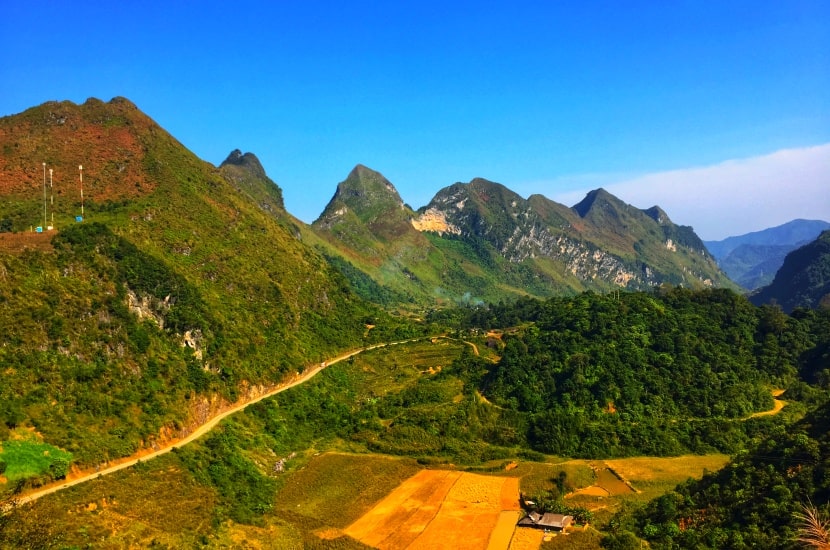 Get the bus
Regular buses
It is the cheapest means of transport with a dense network of communications by minibus or bus, medium bus or larger bus from 45 to 50 seats. Vietnamese buses have modernized to meet international standards.
The best companies are Phương Trang and Mai Linh, well represented in the south and center of the country but very little in the North.
On the other hand, public minibuses that circulate from one village to another are often in poor condition. A website to book and buy regular bus tickets online: vexere.com or rome2rio.com
Open tour formula
These are buses chartered by private companies that serve certain major cities and tourist sites on the Hanoi - Huế - Hội An - Nha Trang - Dalat - Hồ Chí Minh City route, and vice versa.
You can buy a ticket for the full itinerary, either by fixing your travel dates in advance, or keeping all or part of the dates open, meaning that you fix them in the course of your progress.
There are many agencies in all cities of the route but remember to book your seat at least 24 hours in advance.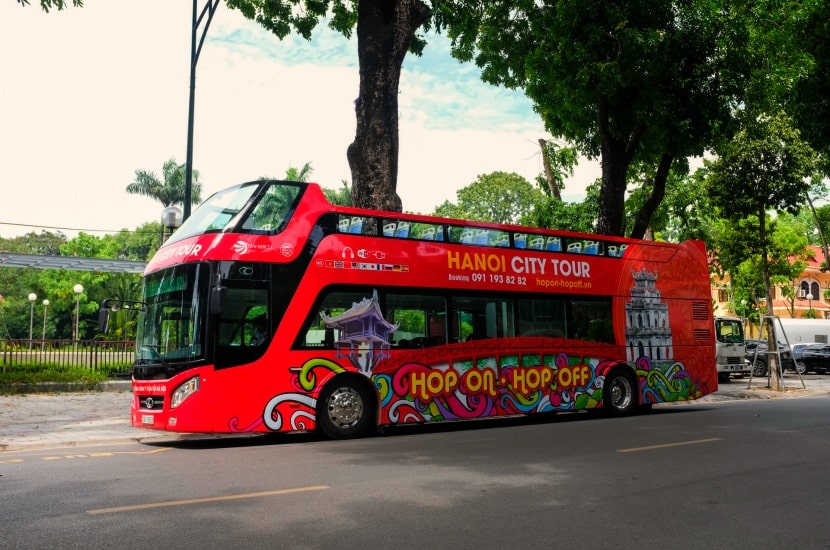 By taxi
There are many taxi companies in big cities. Price in dongs displayed on the meter (12 = 12 000 Dg, for example). It is the most reliable and safest means of transport in the city, if not the fastest because of traffic jams. Moreover, the rates are very affordable.
Most meters show mileage at the top right, so you can track your fare. Count US $0.6 for the pick-up (valid for the first 0.6 mile). Then it is around US $1.5 per mile traveled. The price list is almost always written on the doors of the taxi.
Even if it is rare, you have to pay attention to the tampered meters. For example, in Hồ Chí Minh-City and Hanoi, some small companies post a modest departure package, but the meter is rocketing along the way.
Taxis can also be chartered by the hour, the half-day, the day ... Then agree a price with the driver after explaining exactly all the places you want to go - the price depends mainly on the distance.
It is often very convenient to visit the somewhat isolated sites, like the royal tombs in Huế, for example. The wait at each stop is not counted in addition.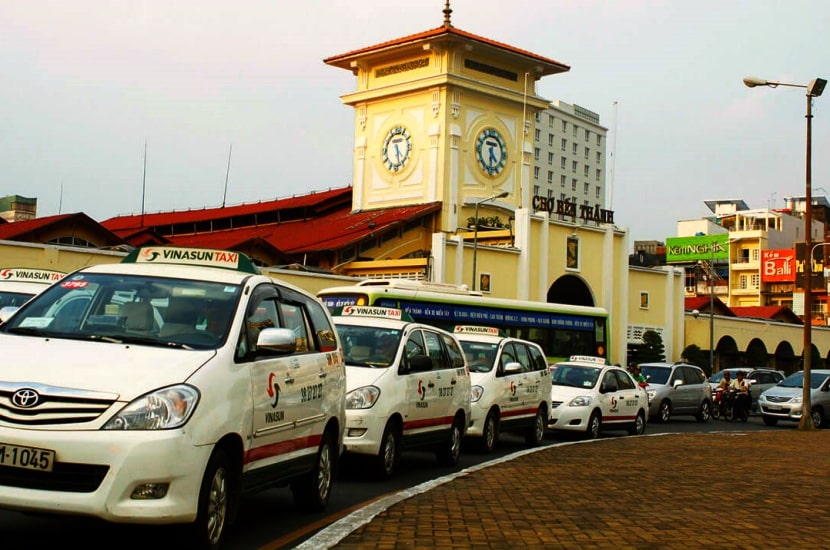 By motorcycle taxi
We see more and more at each crossroads and this is gradually replacing the trishaw in Vietnam. The fare costs little more than it cost in trishaw and it is obviously much faster but also noisier and polluting.
On the other hand, the fearful will avoid this means of transport, especially at rush hour when the traffic is impressive!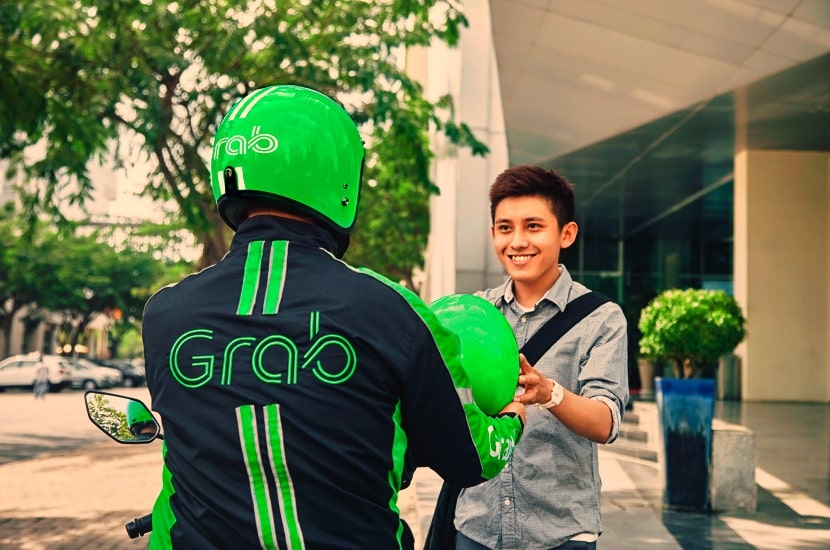 By trishaw - Cyclo
The slowest but also the most ecological means of transport: no engine, no smoke, no noise. That being so, we see less and less.
The trishaw ride is a real pleasure in small towns like Huê or Hoi An and even in the old town of Hanoi. This picturesque means of transport looks like a sort of pedal scooter with the driver behind you.
Negotiate the price before going up, make sure he understands the destination and that he goes there without detour! No need to show a map of the city as this may disturb him. Anyway, the trishaw driver always says yes and with a smile ...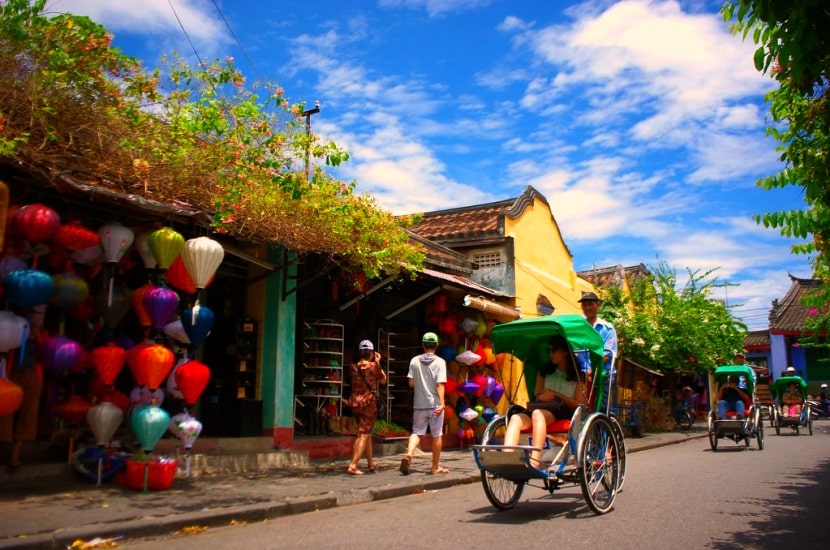 By bicycle and scooter
Motorbikes and bicycles are the most used means of transport in Vietnam. It allows for getting away from the city centers easily. Moreover, the light breeze refreshes you but watch out for sunburn.
In cities and flat areas, especially deltas, biking is a great way to visit in complete freedom. Especially since many hotels located near the tourist sites make them available to their clients free of charge.
Out of these regions, the country is only mountains, so mountain bike is essential, which you can buy at one of the many mountain bike sellers in Hanoi and more rarely in Hồ Chí Minh-City.
In the mountains, do not rent automatic motorcycles because they do not have an engine brake, so the brakes burn in the endless slopes of passes. In the mountains always, do not rent a motorcycle of less than 125 cc. In the passes, the 110 cc have a second too short and the engine is not powerful enough to climb in the third.
Whether you are on a bicycle or on a motorbike, it is important to be attentive because the traffic is often very dense and sometimes anarchic as in Saigon and Hanoi.
In the mountains, it is better to honk at the entrance of the bends because, here, everyone drives in the middle of the road. Remember that the helmet is mandatory and pay attention to speed limits because there are many speed cameras.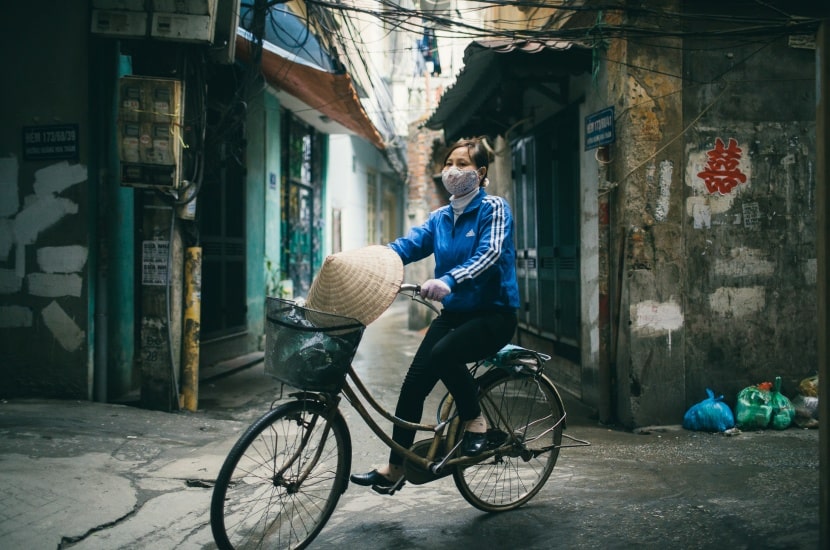 Hire a driver
As foreign driving licenses are not recognized in Vietnam as such, tourists are prohibited from driving a car. Only foreigners residing in Vietnam can drive after having their license converted into a Vietnamese driving license.
It is therefore necessary to use the services of a driver, which is in itself not worse because driving yourself in Vietnam is a real danger if you are not or little used to it.
The possibilities of hiring of car with driver are numerous in the various agencies, whether they are public or private. It represents the easiest solution and it is not that expensive.
Compare prices and, if possible, group yourself. Fares range from US $45 to 100 per day, but it all depends on the car category and mileage.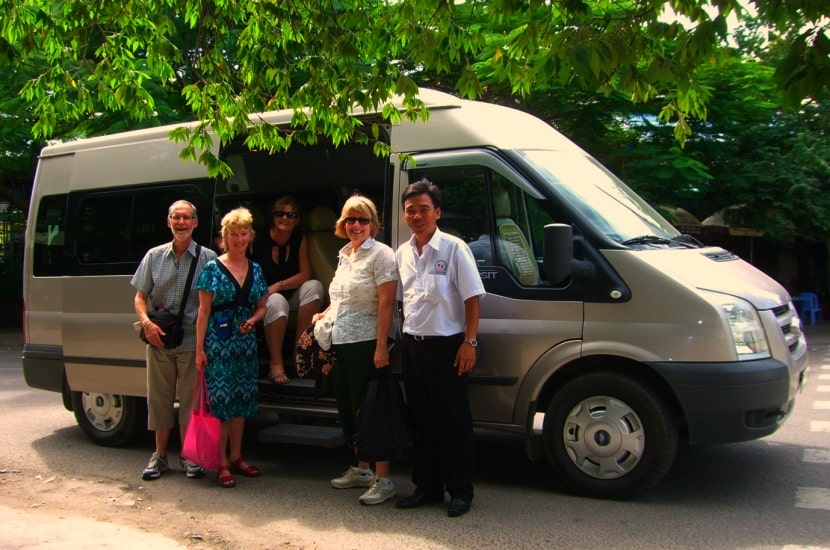 Online Planning
The website www.baolau.vn has a very useful, and generally accurate, Plan Your Trip function that allows you to compare train, plane and bus travel (including costs and schedules) between cities in Vietnam.
Transport Fares
For most visitors one of the most frustrating aspects of travelling in Vietnam is the perception that they are being ripped off. Here are some guidelines to help you navigate the maze.
Airfares Fares are dependent on when you book and what dates you want to travel. There is no price difference between Vietnamese and foreigners.
Boat fares Ferries and hydrofoils have fixed prices but expect to pay more for the privilege of being a foreigner on smaller local boats around the Mekong Delta and to places like the Cham Islands.
Bus fares: More complicated. If you buy a ticket from the point of departure (i.e. the bus station), then the price is fixed and very reasonable. However, should you board a bus along the way, there's a good chance the driver or conductor will overcharge. In remote areas drivers may ask for four, or even 10 times what the locals pay. Local bus prices should be fixed and displayed by the door, but foreigners are sometimes overcharged on routes such as Danang–Hoi An.
Rail fares: Fixed, although naturally there are different prices for different classes.
Taxis: Mostly metered and very cheap, but very occasionally some taxis have dodgy meters that run fast.
Xe Om & Cyclo Fares are definitely not fixed, and you need to bargain. Hard.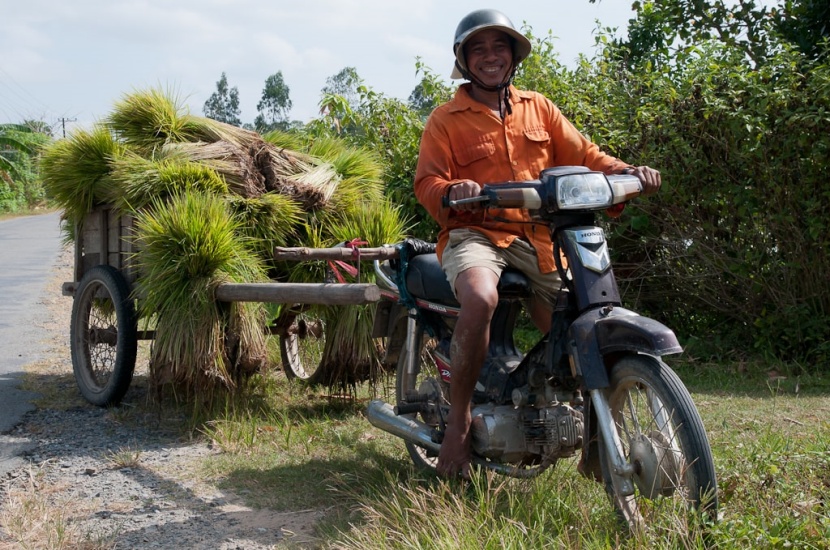 Frequently asked questions
Q. Is Vietnam safe for tourist?
All in all, Vietnam is an extremely safe country to travel in.
The police keep a pretty tight grip on social order and there are rarely reports of muggings, robberies or sexual assaults.
Scams and hassles do exist, particularly in Hanoi, HCMC and Nha Trang (and to a lesser degree in Hoi An).
Be extra careful if you're travelling on two wheels on Vietnam's anarchic roads; traffic accident rates are woeful and driving standards are pretty appalling.
Here is our full guide of Vietnam safety and precaution.
Q. When is the cheapest time to fly to Vietnam?
Logically, the cheapest time to fly to Vietnam is during the off-travel season (roughly from March to April, and September to October) when there are not many tourists visiting the country.
According to cheapflights.com.au, the cheapest flights to Vietnam are usually found when departing on a Monday. The departure day with the highest cost is usually on a Friday.
Moreover, Vietnam flights can be made cheaper if you choose a flight at noon. Booking a flight in the morning will likely mean higher prices.
Simply follow this, sometimes you can have the promotion of 40-50% discount.
Wonderful!!!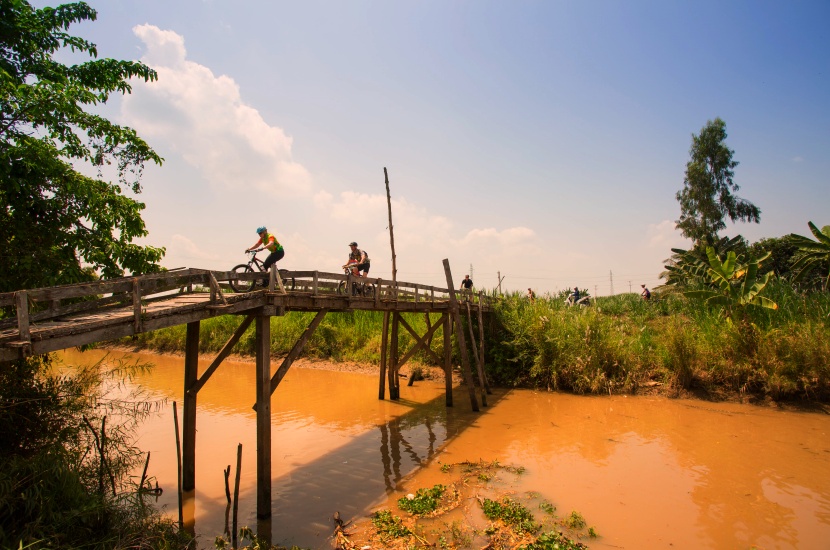 Q. What is the main transportation in Vietnam?
When it comes to transportation in Vietnam, there are a few main types of transport methods, which are taxi, train, bus, motorbike, bicycle, car, airplane, and cyclos (xích lô)
Q. Is there UBER in Vietnam?
UBER has sold out its Southeast Asia market for Grab. Besides, there are also some other options such as Go-Viet, FastGo, be, or Tada.
The services do not only include Taxi, but it also offers the motorcycle taxi (Xe Om).
This is one of the most convenient ways to get around the big cities like Hanoi or Ho Chi Minh City
Q. Is it easy to drive in Vietnam?
Foreigners are now permitted to drive in Vietnam with an International Driving Permit (IDP). This must be combined with local insurance for it to be valid. In reality on the ground virtually no car-hire agency will provide a car to a foreign visitor without including a driver. If you do manage to acquire a car without a driver an IDP is technically required.