Located inside an old market on Ton That Dam Street near Bitexco Financial Tower in District 1, Anan Saigon is well known as a fine dining restaurant but specializes in street food-inspired dishes created by its owner and chef, Peter Cuong Franklin.
The restaurant opened its doors in April 2017 and quickly catapulted to global fame for its $100 banh mi (Vietnamese sandwich) that is topped off with French foie gras, truffle, a traditional garnish of sliced cucumbers, cilantro and mint and served with a side of fried sweet potatoes and caviar.
Due to its limited space, the restaurant only serves 40 diners at a time.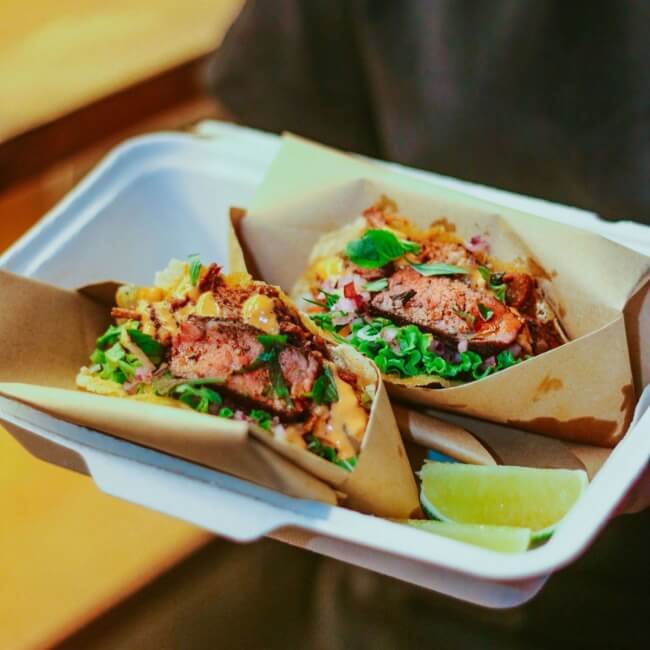 Other dishes that have helped the restaurant gain a reputation among international foodies are banh xeo taco, a dish consisting of a central Vietnamese region-style banh xeo (Vietnamese pancake) folded into the shape of a Mexican taco and filled with shrimp and pork, Hanoi-style grilled catfish or beef stew.
After five years, the restaurant has received a series of prestigious awards from international cuisine magazines. It was the only representative of Vietnam to be listed among Asia's 50 best restaurants at the World Travel Awards in March.
Prices start from VND185,000 ($7.93).