With some recent improvement, Vietnam visa situation is now more convenient for most of the western countries.
There are several ways for you to get the visa to Vietnam, divided in 4 main categories: Visa on arrival (VOA), Visa via an embassy or consulate, e-visas, and Visa free or Visa exemption.
In general, the citizens of 85 countries can apply for e-Visa (online visa), 100 countries can apply for visa on arrival, 24 countries can have visa free on arrival (Visa exemption).
If you are from the western country: Australia, USA, Canada, or all European countries can easily apply for e-Visa or Visa on arrival; vice versa, most of the citizens from Africa, some from middle east Asia, or some from central America need to apply for visa in advance via the embassies abroad before boarding the flight to Vietnam.
Check the map below for the quick idea of Vietnam visa policy (click the image to see the larger one):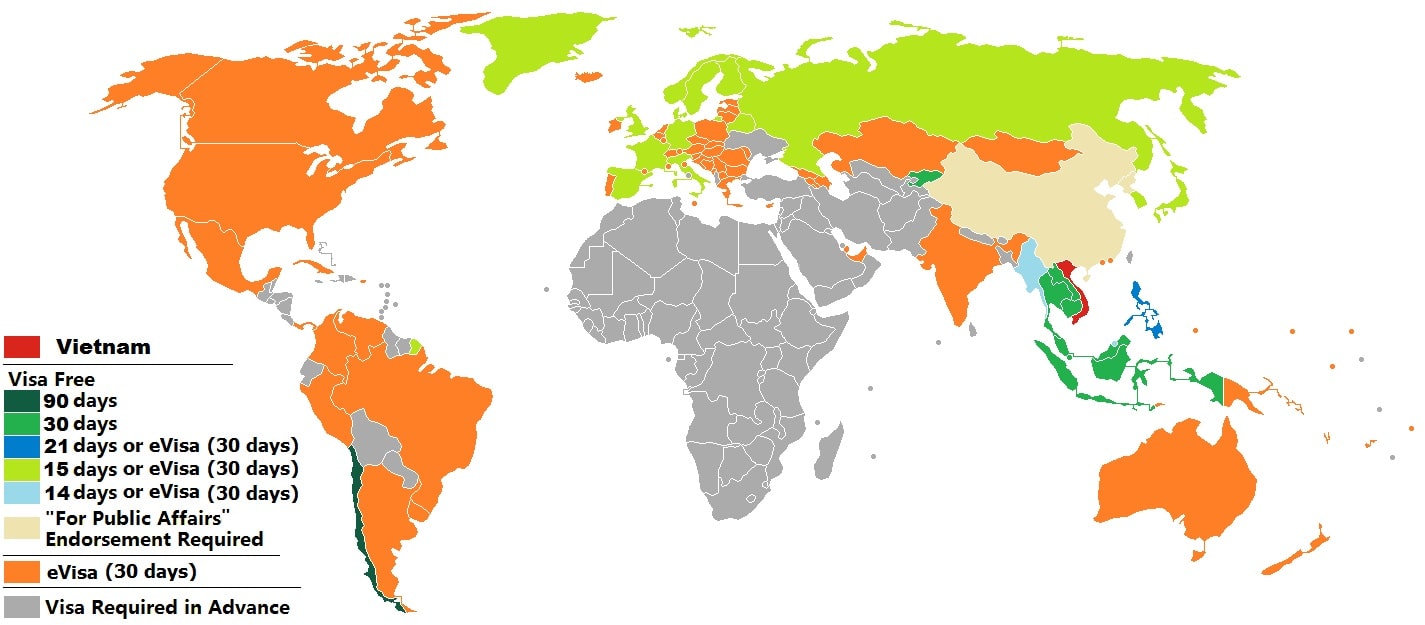 Below is the detail information about the 4 types of Vietnam visa to help you with finding the most suitable way for your case.