The answer is a very loud YES!
Though not mandatory by the law, insurance is a must for Vietnam, as the cost of major medical treatment is prohibitive. A travel insurance policy to cover theft, loss and medical problems is the best bet.
Some insurance policies specifically exclude such 'dangerous activities' as riding motorbikes, diving and even trekking. Check that your policy covers an emergency evacuation in the event of serious injury.
If you're driving a vehicle, you need a Vietnamese insurance policy.
Traveling without an insurance plan is never a good idea, especially when you are traversing unfamiliar territory with rules and regulations that are different to what you know at home. Not only does an insurance plan help protect you against uncertain financial and health risks, but they also provide you with a peace of mind as you travel.
Accidents do happen and we cannot always prevent them, but if you are covered by insurance, you will not have to pay the full cost of a loss, which can come in mounting bills. And when it comes to peace of mind, this will not be just for you, but also for your loved ones back home.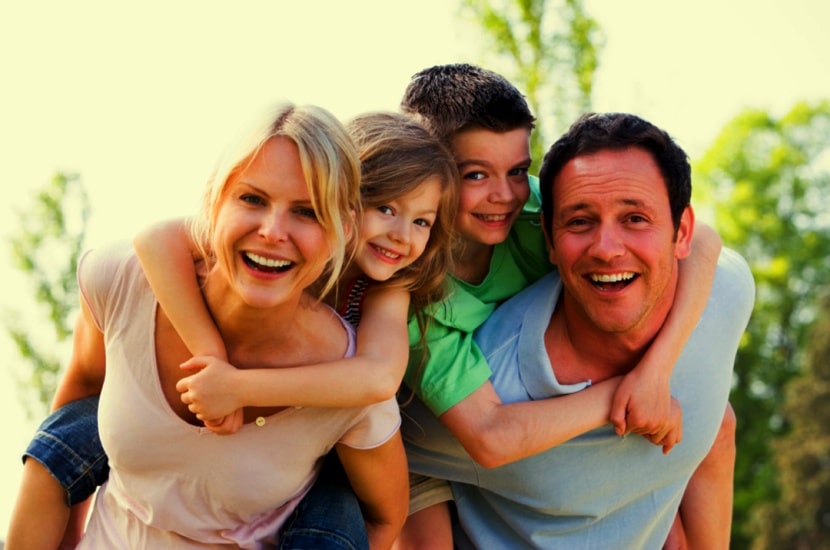 You can check out some more information before reading further:
Below are some risks that you may encounter during your Vietnam trip
Travel scams
Scamming travelers is almost a national sport - be prepared for these common scams.
Hectic Traffic
Vietnamese traffic is legendary and city traffic is among the craziest in the world. Here are our travel tips for getting around Vietnam.
Tropical Diseases/Seasonal Illness
Due to tropical weather, poor healthcare system and poverty, it is not surprising to find a number of infectious diseases in Southeast Asia. This situation is now improving, however, be careful of malaria and dengue fever when you plan to travel to some rural areas on a Vietnam adventure tours.
Malaria can be found in the central highlands and some provinces in the south such as Bac Lieu and Ca Mau. There is no vaccine for this disease, thus, you should avoid getting bitten by mosquitoes. Mosquitoes usually live in humid, bushy, and dark places, so wear long pants in the evening and use mosquito spray during the daytime.
Try not to open the window when you sleep in your hotel or homestay in rural areas. Check if your guesthouse has a mosquito net or meshing on windows.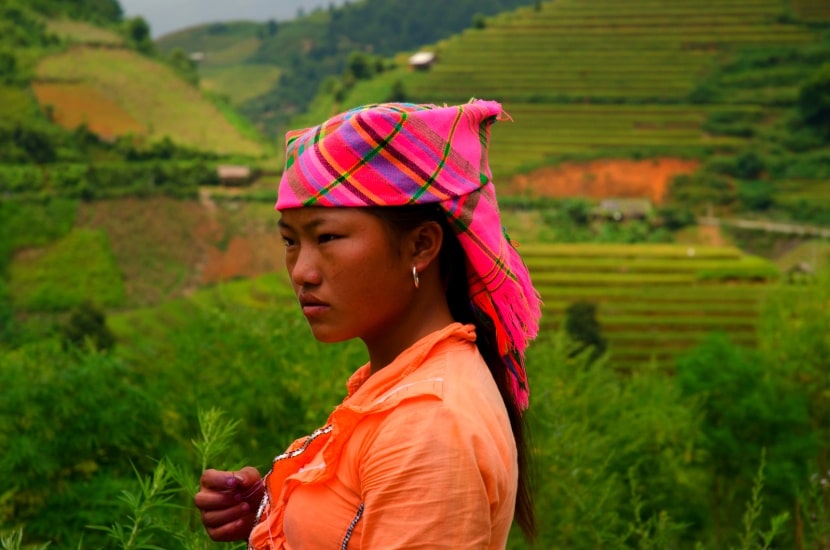 Thermal Shock
There are several exposures related to the weather in Vietnam. As an elongated country, the temperature changes significantly from the north to the south.
Therefore, sunburn and sunstroke will affect your health unless you wear sunscreen and other sun-protection items such as hats, sunglasses, and long-sleeve shirts. Do not participate in any outdoor activity at a sweltering noon.
Carry a bottle of water with you to avoid dehydration. Take yourselves time to rest if you travel to different regions in our country.
The North possesses hot and humid summers (May – August) and cold winters (December – February) when the temperature may drop to 10 degrees Celsius. There may be snow in some northernmost points. Make sure you pack warm clothes if you plan an exploration in Northern Vietnam during winters.
Central Vietnam is affected by storms between September and November, so make sure you plan your trip to this region during the period between January and August.
The South experiences hot weather throughout the year and high rainfall from May to August.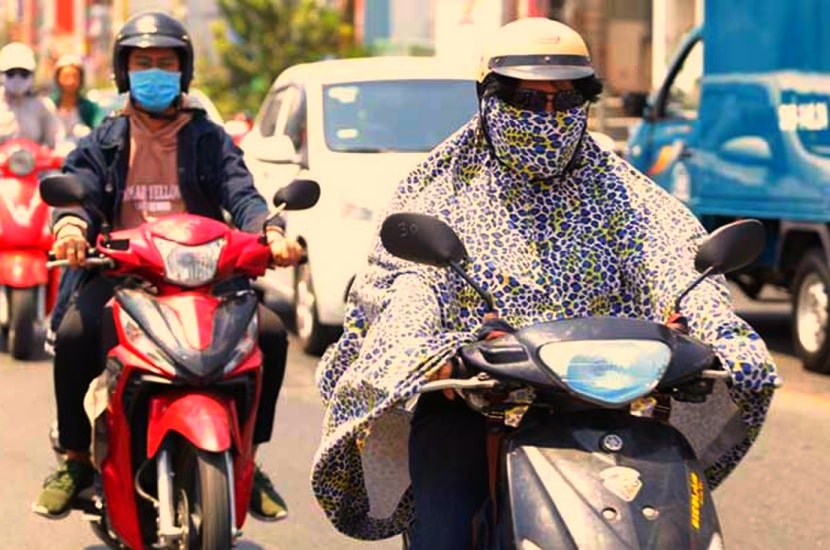 Food allergy & safety
Vietnam is a threat to tourists with food allergies since many foods contain peanut and gluten. If you are allergic to a specific kind of foods (peanut, seafood, etc.), research the food in every destination. Inform your travel agent, tour guide, and restaurant so that we can arrange appropriate dishes for you.
Pack some medicines and carry your clinical record in case of emergency. There are many Western restaurants in major tourist destinations in Vietnam; and you can find fast food, pizza, and steakhouse on the way.
For those who travel to Vietnam in spring, pollen allergy is also a problem. The symptoms are sneezing, watery eyes, and runny nose. Moreover, to avoid allergic reactions, skip a Hanoi tour during autumn (October – November) since the milk flowers (hoa sua) may irritate your nose.
Another food-related risk is the safety standard.
Remember it is not safe to drink tap water in Vietnam. Buy bottled water or boil water using electric kettles at your hotels. Avoid using ice in case the water is not clean.
It will be a big regret if coming to Vietnam without sampling local specialties. Street food in Vietnam is such a bet; you should use your instinct to find restaurants with a large number of customers and acceptable hygiene standards.
Take some anti-diarrhea medicines with you. Look for some restaurants and skip every skeptical street stall or vendor.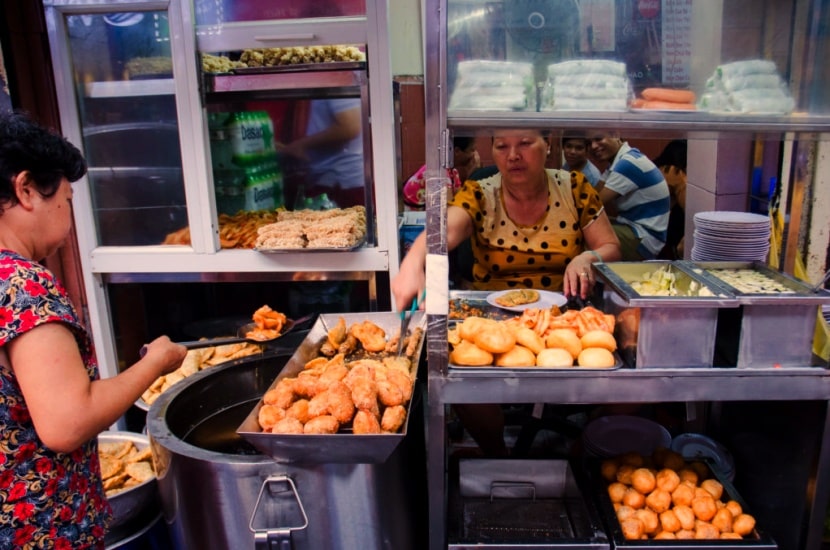 Pollution
Due to the hectic traffic, air pollution is a pressing issue in some major cities in Vietnam such as Hanoi and Ho Chi Minh City. If you have respiratory issues, purchase a medical mask while traveling around the cities during rush hour.
In case you want to stay away from metropolitan areas and seek for the bucolic countryside and natural landscapes, we have Mai Chau biking tours and Halong Bay Cruise for you.
Bites and Sting
You may be bitten by bed bugs, fleas, lice or scabies on dirty beds. If you stay in a local homestay, do not hesitate to tell the owner to change new bedclothes. Contact us for prestigious accommodations in Vietnam.
When visiting a rural area, avoid rabies caused by both wild and domestic animals. Don't let your children play with dogs or cats. Stay away from the monkeys in Cat Ba Island on your Halong Bay day tour. Leeches are common in rice paddles, and you may find them on your farming tours to Vietnam's countryside.
The best way to get rid of them is burning them with matches. Wear boots when trekking to jungles to avoid being bitten by poisonous snakes.
If you plan some activities such as swimming, snorkeling, and diving on a beach holiday in Vietnam, jellyfish, stingrays, scorpionfish, stonefish, and sea snakes are not your pleasant friends. Get out of the water immediately and ask the locals for vinegar to stop the stinging. Sharks do not like shallow and crowded beaches, so the probability that you see sharks in Vietnam is low.