Many people say that Vietnam's Mid-Autumn Festival originated from China but in fact when going into anecdotes, Vietnamese and Chinese people have different origins of the Mid-Autumn Festival.
According to the legend of China, the early form of the Mid-Autumn Festival was derived from the custom of moon worship during the Zhou Dynasty over 3,000 years ago.
In ancient China, most emperors worshiped the moon annually. Then the custom was accepted by the masses and became more and more popular over time.
The Mid-Autumn Festival in Vietnam dates back to ancient times when this event was printed on the surface of the Ngoc Lu bronze drum. According to the stele of Doi Pagoda in 1121, from the Ly dynasty, the Mid-Autumn Festival was officially held in the capital city of Thang Long with boat racing, water puppet and light procession festivals. In the Le – Trinh dynasty, the Mid-Autumn Festival was held extremely lavishly in the Lord's palace.
The Mid-Autumn Festival originated from agricultural civilization of the Vietnamese people. At this time, the air is cool, the crops are waiting to be harvested; therefore, people hold the festival and celebrated this important day.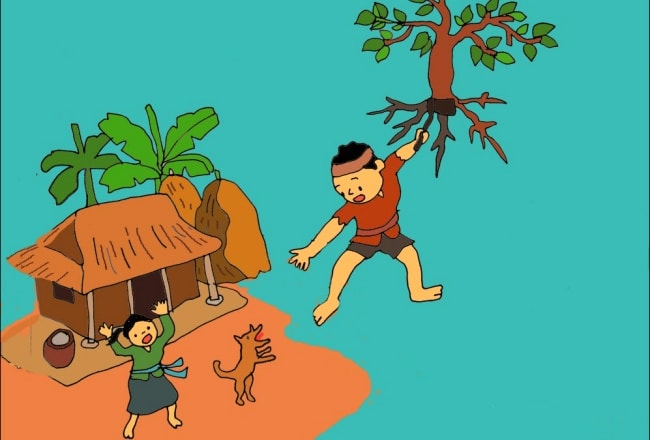 Our best-known tale is about a man named Cuội who hung on to a magical banyan tree as it floated up to the moon. We say that if you look closely at the full moon, you can see the shadow of a man sitting under a tree. Children parade lanterns in the streets the night of Mid-autumn Festival to help light the way to earth for Cuội from the moon.
The celebration of the harvest is an important part of Tết Trung Thu, as many Vietnamese live in rural areas and work as farmers. Tết Trung Thu marks a joyous occasion when the work is finished and there's time to spend with loved ones.