There are several beliefs about the origin of the Lantern Festival. However, its roots trace back more than 2000 years ago and is popularly linked to the reign of Emperor Ming of Han at the time when Buddhism was growing in China.
Emperor Ming was an advocate of Buddhism and noticed Buddhist monks would light lanterns in temples on the fifteenth day of the first lunar month. As a result, Emperor Ming ordered all households, temples and the imperial palace to light lanterns on that evening.
From there it developed into a folk custom. Another likely origin is the celebration of "the declining darkness of winter" and community's ability to "move about at night with human-made light," namely, lanterns. During the Han Dynasty, the festival was connected to Ti Yin, the deity of the North Star.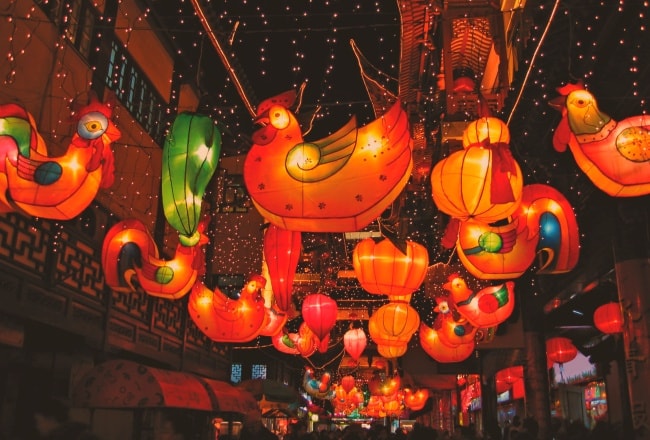 Another legend concerning the festival's origin tells the tale of the Jade Emperor (You Di), who became angered at a town for killing his beautiful crane. He planned to destroy the town with fire, but he was thwarted by a fairy who advised the people to light lanterns across the town on the appointed day of destruction.
The emperor, fooled by all the light, assumed the town was already engulfed in flames. The town was spared, and in gratitude the people continued to commemorate the event annually by carrying colorful lanterns throughout the town.
Whatever the legends you may read about, its roots always link to the ancient China.