Mooncake originated from China and spread widely around the world, including Vietnam. In China, there are many interesting legends about the origin history of mooncakes that have been passed down by the ancients.
The word 'mooncake' first appeared during the reign of China's Song Dynasty, from 1127 - 1279. By the Ming Dynasty period, mooncakes were a regular feature of the harvest moon festival. Though nobody knows exactly when mooncakes first came to Vietnam, over hundreds of years Vietnamese food has often been influenced by Chinese traditions.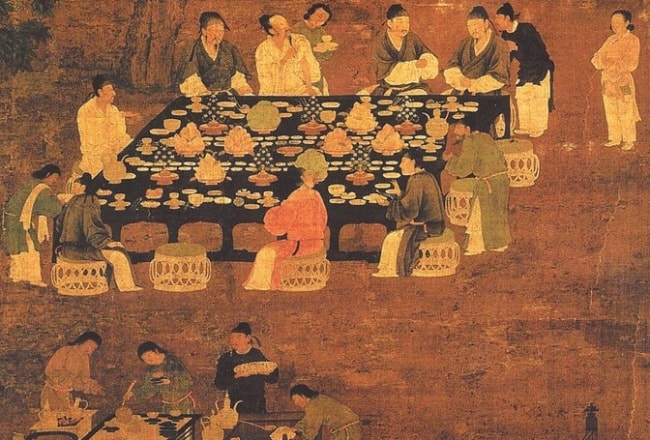 In Vietnam, Tết Trung Thu was seen as a special time for reunion and harmony. Once a year, after a fruitful harvest, families and relatives would gather to relax, sing songs, and drink tea under the light of the full moon.
Children would look forward to staying up late, carrying star lanterns in the dark, and listening for the drums of lion dancers. Square mooncakes representing the earth and round mooncakes representing the sky were the perfect treat on this magical night.