Khop Chai Deu
Khop Chai Deu occupies a colonial building close to the Nam Phu Fountain in central Vientiane. A favourite spot among expats, backpackers and tourists, the restaurant serves authentic Laos and international dishes – opt for the set menus of traditional Lao cuisine
The Discovery Lao set takes you through various short courses of typical Lao dishes with a glass of rice whiskey, while the Champasak set includes a sweet treat – mango with coconut rice. If you're craving western comfort food, Khop Chai Deu offers 9 types of pizzas, including a vegetarian option.
Location: 54 Sethathirat Road, Namphou, Vientiane, Laos
Open: Daily from 7am to 11.30pm
Phone: +856 21 263 829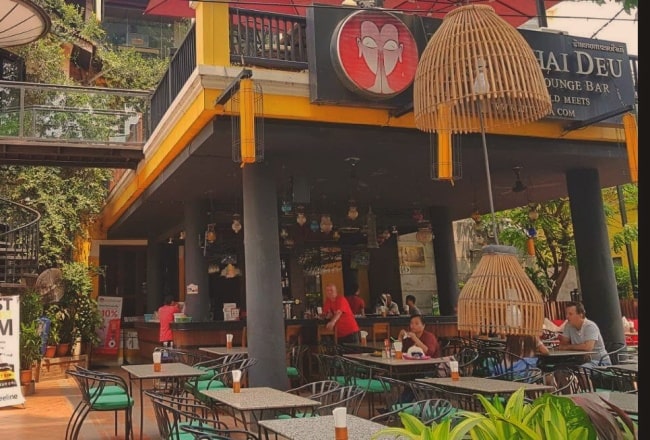 Lao Kitchen
Lao Kitchen offers set menus that let you enjoy a variety of authentic local fare in one seating. Opt for a set of 12 (180,000 kip) Lao dishes, which include Pakse-style pork sausage, Luang Prabang-style stew, grilled Mekong fish, and bamboo shoot stew. There's also plenty of vegetarian options for those who prefer a meatless meal in Vientiane. For dessert, try Lao Kitchen's sticky rice with mango (or banana) and coconut milk.
Location: Rue Hengboun, Vientiane 0100, Laos
Open: Daily from 11am to 10pm
Phone: +856 21 254 332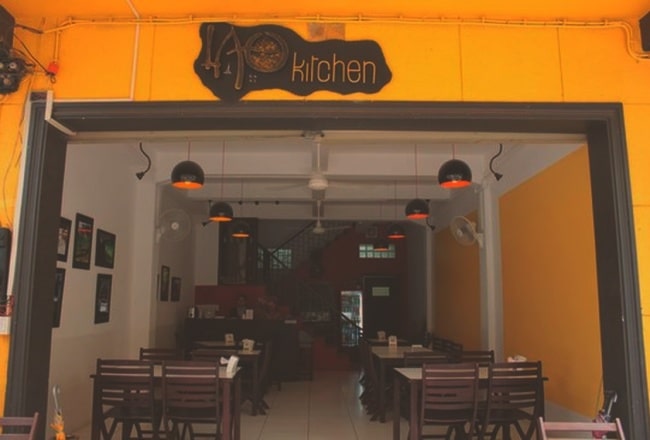 Kualao Restaurant
Kualao Restaurant serves Lao cuisine in an upscale setting, occupying a yellow-washed colonial mansion in central Vientiane. The menu includes som tam (papaya salad), deep-fried Mekong River fish, spring rolls, and handmade Laotian sausage. You can enjoy traditional Lao dance and music performance by the National Dance Troupe – arrive early or call in advance (and ask to be seated close to the stage).
Location: Rue Samsenthai, Vientiane, Laos
Open: Daily from 11am to 2pm and from 6pm to 10pm
Phone: +856 21 215 777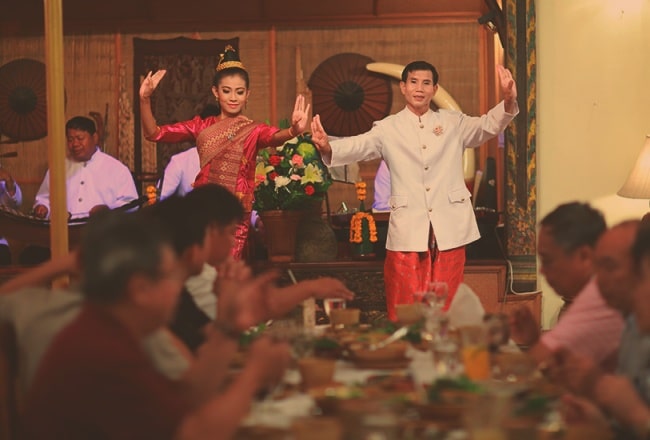 Doi Ka Noi
It took one meal for Doi Ka Noi to become one of our favourite restaurants in Laos. With a menu that changes daily (check the restaurant's Facebook page at around 8.30am to see what's available), the dishes here range from Lao standards to regional specialities most of us have never heard of, with something to appeal to both newbies and grizzled foodies.
The dining room has a charming old-school vibe with handsome food-related photos adorning the walls.
Location: Sisangvong Road, Vientiane
Open: Daily from 11am to 9pm
Phone: +856 20 55 898 959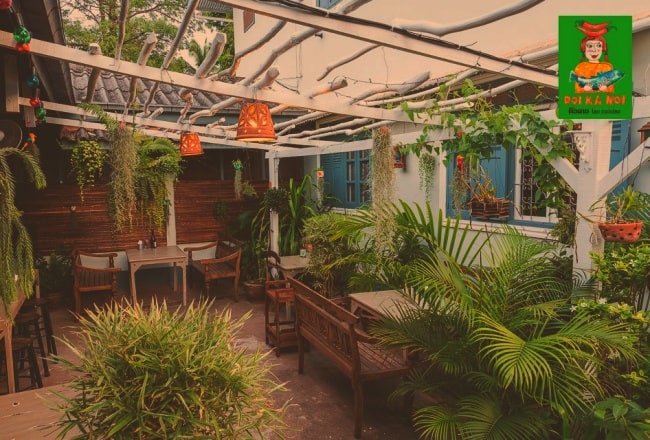 Makphet Restaurant
Set in a French colonial building, Makphet is a family-friendly restaurant with a warm vibe. It features a spacious dining room and large garden for kids to play. The restaurant offers a mix of dining options; artisanal wood tables, cozy banquet seating, communal tables fashioned from reclaimed wood, and comfortable wooden chairs. An outdoor seating area in the lush garden is also available. Casual touches like chalkboards announce special items and daily specials. Private dining options will also be available.
Location: No. 78, Ban Inpeng, Vat Chanh Tha, Vientiane, Laos
Open: Daily from 11:00 am to 10:30 pm
Phone: +856 21 260 587