Hmong people are certainly one of the most distinguished ethnic groups in Laos. However, their story is about the difficulty of being a minor ethnic group in a country mainly inhabited by Lao. There is a reoccurring theme throughout Hmong oral literature that describes an orphan who overcomes harassment through hard work and becomes a leader. Similarly, classical Hmong songs that are sung aloud also recount a tale of a child without parents who triumphs in the end. This theme of an orphan stands as a powerful symbol for the Hmong people themselves – who are left without a country to call their own but survive wherever they go. This visual story aims to contribute to a greater understanding of the Hmong people in order to help preserve their distinct history, fascinating rituals, and unique traditions.
The earliest written history about the Hmong people reveal that they originated from China around the third century BCE. There were many written accounts of the Hmong uprising against the Chinese State, which often referred to them as barbarians. Upon fleeing Chinese rule, many Hmong began migrating down into Laos at the beginning of the 19th century.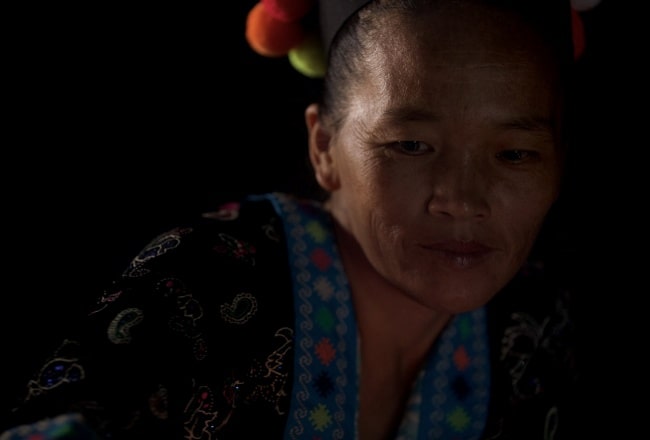 During the French rule of Indochina, Hmong guerrillas found themselves fighting for both the Japanese and the French during World War II. After the defeat of the French in 1954, many Hmong were secretly recruited by the CIA to help fight alongside the United States against communism during the 1960s and 1970s. It is estimated that about 30,000 Hmong soldiers lost their lives during the Vietnam War – 10% of their entire population. This led to many Hmong fleeing Laos into neighboring countries in the Southeast Asian region in fear of persecution. Some have also relocated to the United States as refugees, where they strive to uphold their traditions, beliefs, and practices for future generations to come.