The history behind the festival is complex, and Thais celebrate it for many reasons. As the main rice harvest season ends, it is time to thank the Water Goddess for a year's worth of her abundant supply, as well as an apology for polluting the waters.
Some believe that this is the time to symbolically 'float away' all the anger and grudges you have been holding onto, and including a fingernail or a lock of hair is seen as a way of letting go of a dark side of yourself, to start anew free of negative feelings. If your candle stays alight until your Krathong disappears out of sight, it means a year of good luck.
Traditionally, Thais release their krathong into rivers and small canals called klongs. Nowadays, a pond or lake is fine. Many places host a string of cultural activities, such as Ram Wong dance performances, krathong-making competitions and a beauty contest.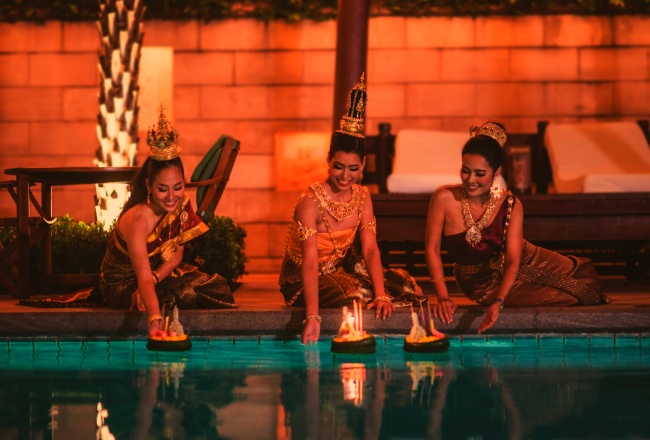 People have started releasing lanterns in Bangkok, but this is only a small part of the festival. For the full lantern experience, head up to Chiang Mai for the Yee Peng festival, although people also often fly lanterns in Phuket and Samui.
Here is our dedicated article about Thailand Loy Krathong