1. Countdown on the Chao Phraya River
One of the most popular ways to enjoy the New Year in Bangkok is to spend it at the Asiatique open-air mall on the Chao Phraya River in Bangkok.
Each year at 5 p.m., the national television broadcast of New Year's Eve is held there, featuring a variety of live music by leading Thai celebrities.
As the clock strikes midnight, a massive fireworks show is staged before the celebrations really begin. Numerous restaurants and bars will add to the entertainment as well and provide you with the fuel to get through the night.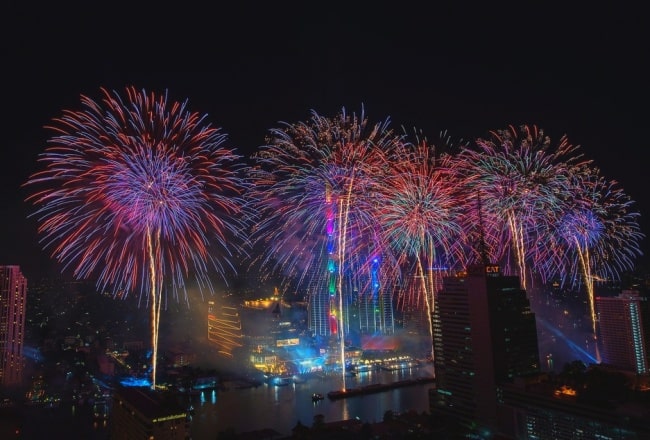 2. From the Rooftops of Bangkok
Another popular way to spend the New Year in Bangkok is to do it from the many rooftop bars and restaurants scattered throughout the city.
You can witness the fireworks displays being held in all directions while enjoying a party at a rooftop restaurant or bar. There are several options, but some of the more popular are Lebua, Vertigo at the Banyan Tree Bangkok Hotel, Three Sixty, and Cloud 47.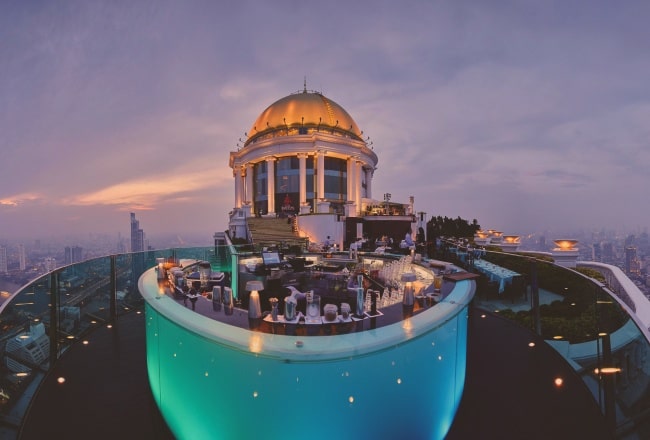 3. Along the Khao San Road
There is nothing quite like a massive street party to ring in the New Year, and the biggest of these can be found on Khao San Road on New Year's Eve. There are no admission costs, you can wear what you like, and you will be able to enjoy countless bars and nightclubs and interact with fellow celebrants.
Here are the top places to celebrate your New Year's Eve in Bangkok