Each December, the more popular beaches around Phuket become effectively giant parties. Hundreds gather on the sand to see in the new year. Patong Beach usually has organised music and entertainments, but most of the others don't. However, with people bringing their own fireworks, floating lanterns, drinks and more, it creates a very festive atmosphere and a fun place to be.
Patong Beach is definitely the most popular choice, but you'll also find celebrations on Karon, Kata, Paradise, and Bangtao beaches, among others.
Patong Beach
No list of the best beaches in Phuket could be complete without mentioning Patong. Undoubtedly the most popular stretch of coastline on the island, the beach could be said to be a victim of its own popularity, being generally busy right along its 2.5 km length. However, there's no part of Phuket with a livelier atmosphere. The town behind the beach is home to many great restaurants and hotels, as well as the best of Phuket's nightlife, while the beach itself has nice sand and offers plenty of attractions and activities.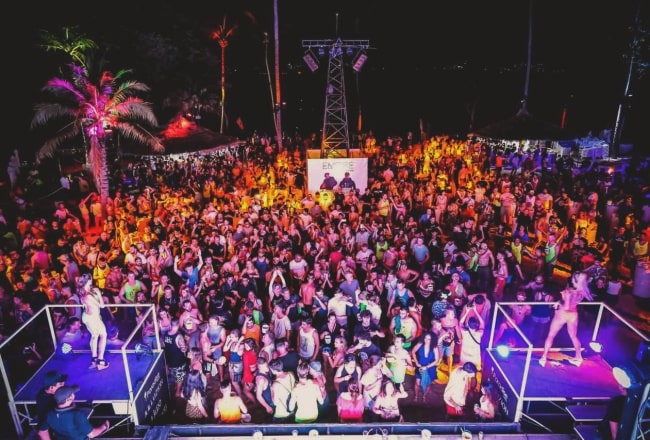 Karon Beach
Karon Beach has the interesting honour of having the squeakiest sand in Phuket. Fine and soft, it makes a funny sound when you walk on it. At 3.3 km in length, it's the third-longest beach in Phuket and is close to being perfectly straight. It's beautifully lined with trees for a lot of the southern end, with volleyball nets and beachfront restaurants in the northern half. The sea here is very approachable, though it is noted for its strong riptides in the low season. There are virtually no rocks along the length of the beach, so you can take a cooling dip with no risk of hurting your feet.
Kata Beach
Kata Beach has it all – beautiful soft sand, nodding palm trees, clean waters with a soft seabed, good surfing in the low season and snorkelling in the high season, and a fantastic laid-back atmosphere. Colourful long-tail boats are moored at the northern end, with a few budget food and drinks vendors often found nearby, while the southern end has a choice of beachfront hotels and restaurants and an exciting flow rider park at Surf House. At about 1.5 km in length, Kata Beach doesn't usually get too crowded, either.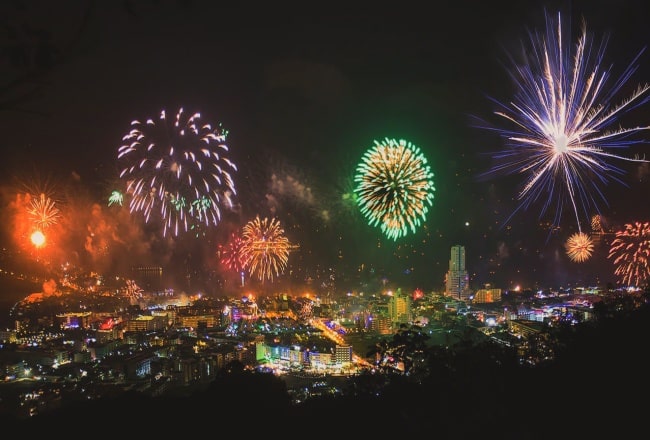 Bangtao Beach
At 6 km in length, Bangtao is one of the longest beaches in Phuket. Along that length, you'll find some of the island's top hotels, restaurants and beach clubs, making it a popular place for all kinds of visitors and locals. While the scenery is perhaps not as picturesque and the sand not as soft as some of Phuket's other notable beaches, Bangtao is still one of the best beaches in Phuket thanks to the sheer variety of nearby attractions and the sheer size. This simply means it's never that hard to find a quiet spot to enjoy some peace and quiet.
Paradise Beach
Paradise beach is Phuket's answer to the famous Koh Phangan Full Moon Party. This little cove is a bit tropical beach by day, and a huge dance floor by night. Loud music, lots of lights and good international DJ's make sure your night is unforgettable. There is an entrance fee for parties, probably higher for New Year's Eve than on full moon parties. Technically it becomes a sizeable outdoor club surrounded by coconuts trees. There is a free shuttle to take you to and back from the party to Patong beach. It is convenient and safer! Don't drive!